Your Second-Hand Phone Could Hand You A Death Sentence
Kenyans, I don't know much about the rest of the world, have a habit of preferring the cheaper option. This isn't necessarily a bad thing; however, it becomes a dangerous affair when "the cheaper option" is a stolen item.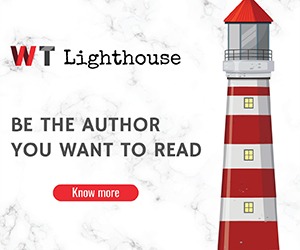 The Directorate of Criminal Investigations has issued a stern warning to Kenyans following a rise in cases of innocent citizens being entangled in criminal activities unknowingly.
Kenya's second-hand market is a ripe one with the likes of jiji.co.ke (formerly OLX) and even dingy shops in the CBD fueling this growth.
However, it has now emerged that a good number of these second-hand phones were obtained through robbery and not just robbery but robbery with violence.
"It is risky & dangerous to buy any electronic device from suspicious outlets. Most are those who buy stolen items from Armed Gangsters who have Violently robbed innocent Citizens & in the process Kill or Maim them," says the DCI.
The DCI then explains that being found with stolen items makes you one of the criminals until you can prove that you weren't involved in any way but this could be too late as some of the sentences for robbery with violence include the death sentence.
Here's what to do next time you want to buy a second-hand phone.
Safaricom's Home Fiber Internet is made in hell and delivered in a golden platter of great customer care
For the past few weeks, we have been tackling the issues Kenyans have to go through in the hands of internet service providers.
We started with Zuku, who we concluded is a billing company that offers internet in its free time, then we shown the spotlight on JTL, who likes to take customers money and then take their sweet time before getting them a connection and lastly we dug up Safaricom, who is simply a toxic partner we can't seem to get rid off.
Here's an excerpt from the Safaricom editorial:
"There's hell, then there's the ninth circle of hell. Some might say that these words are too harsh to describe Safaricom Fiber to the Home service but what do you do when the love if your life becomes your constant source of pain?"
The TL;DR version is, Safaricom's internet is great – when it works. However, the service has been suffering a lot of downtimes, slow speeds and poor bandwidth management, which has led to customers concluding that Safaricom is actively competing with Zuku on who can offer bad internet service.
Here's the full article – it's worth it.
How much do you think smartphones cost in Kenya 10 years ago?
While today we enjoy the convenience of buying phones for as low as Kes.3,000 or as high as Kes.200,000 depending on the deepness of your pockets, a decade ago this was not the case. While that 3k phone can offer 4G connectivity and the bare minimum on a smartphone, back in 2009, the same specifications would only be available on a Kes.30,000 smartphone on the lower side.
To say the least, smartphones have come a long way. Not only in the specifications and pricing, but also in the brands that we now buy. 10 years ago, LG (yes, that LG), Motorola and Nokia
were the Kings of the day. Right now, market dominance looks a lot like a Chinese playing field.
Here's some good ol' #TBT for you, which of these smartphones did you own?
More to Read
+ Here's Why Your iPhone, Running iOS 13, Charges Slower Than Normal
+ Google Sets Up a Graveyard For Its Fallen Products
+ Instagram Implements Changes To Make Stalking Harder
+ Rare Smartphones in Kenya and Where To Buy Them