When it comes to defining a terrible internet experience, the sentence is not complete without mentioning Zuku fiber.
Owned by Wananchi Group, Zuku is an internet service provider that has been in the country since October 2008. The company started out its business in the country with a triple play service that offered internet, phone services and TV all in one.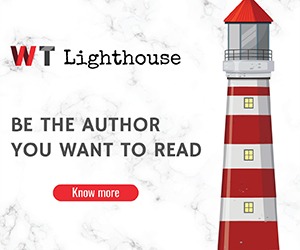 However, much much later, Zuku unbundled this offer and started selling internet services through Zuku Fiber and satellite services through Zuku TV separately. This, coupled with the first-mover advantage of offering unlimited internet connection to homes, would propel Zuku to become Kenya's leading home internet provider for years to come.
Unfortunately, this dominance has not been without its challenges. Hurdles that Zuku fiber customers feel the company does not bother to jump over any more. The term Zuku has become synonymous with poor quality of service, lacklustre customer care and frequent downtimes.
Inside Zuku
Before we can get to dissect the problems associated with Zuku, let's first understand what exactly the company offers.
As of September 2019, Zuku's fiber to the home service offers packages under 5Mbps, 10Mbps, 30Mbps, 50Mbps, 100Mbps and 250Mbps.
This bandwidth, Zuku says is distributed equally among the number of active devices under one account. For instance, a 15Mbps connection will be distributed as 3.75Mbps connection between 4 users, if they are all active at the same time.
A further dig into Zuku's Fair Usage Policy (FUP) states that the company will throttle (reduce the internet speed) heavy users who surpass an unmentioned threshold in their monthly usage. This throttling will be done during peak hours which extend from 11 am to 10 pm on weekdays and 10 am to midnight on weekends.
"The more volume a customer has already downloaded during the day and month, the more his speed
priority is decreased during peak usage hours," reads the FUP.
Now that we have an understanding of how Zuku works, let's jump into what's wrong.
"Have You Tried Restarting?"
See, the problem is not really the Fair Usage Policy but rather the quality of service we get as Zuku customers. Prior to January 2019, I had not experienced Zuku but I had come across the numerous complaints. My experience with the service provider in Kilimani was a true testament of what I had read online.
Hehe a wise chap on these streets once said 'Zuku is a billing company that sometimes offer internet services https://t.co/qLRy2aK4D8

— Judas (@Mbusih) May 6, 2018
When it works, which in itself is a miracle, Zuku fibre is meeh, to say the least. Yes, it does load websites, you'll probably be able to smoothly stream a 480p video but that's the much you can do.
This "wonderful" usage experience lasts for about 40% of your day. The other 60% will be you bonding with unreliable customer care agents.
This "wonderful" usage experience lasts for about 40% of your day. The other 60% will be you bonding with unreliable customer care agents.
You know the trend, you get frustrated by the internet, you pick up your phone to get answers and all you get is a request to restart the router. You do and like magic, the internet starts working. But this only lasts as long as a politician's promise to fight corruption because you'll soon be back to restarting the router without the need of customer care intervention because you're smart and you are your own boss.
The most frustrating part is that these constant downtimes are well, constant. Scroll through social media and you'll realize that there are complaints in the hundreds of people's internet connections not working.
Honestly, Zuku is a very shitty service provider! Their downfall will be because of their terrible customer service!

— Baby Wĩtũ (@karigoh) May 6, 2018
It Gets Worse
While not having an internet connection while paying for a service is frustrating, how about having your personal data freely available to anyone willing to put in a little effort.
Back in January 2018, outspoken Car enthusiast and reviewer (and Kenyan women influencer), Mwirigi, teamed up with Proverbial Kiki. The experiment? Find out how easy it is to get someone's details from a Zuku customer care rep using just a customers account number.
To cut the long story short, Proverbial Kiki was able to get Mwirigi's Full name, Residence, phone number and email address.
I called zuku.. And.. to cut the long story short.. I was given @Mwirigi's phone.. Email and Residence

No questions asked pic.twitter.com/XJ9ypjtjmR

— Proverbial Kiki // Rapper // Vlogger // Programmer (@ProverbialKiki) January 17, 2018
The problem? Well, we all use Twitter to air our grievances to customer care reps and in this process, we end up giving out our account numbers, innocently. Like in Mwirigi and Kiki's case, Mwirigi never gave Kiki his Zuku account number, the later dug up the account number from Twitter and proceeded with his experiment.
This is not the only reported case, there are records of people requesting password changes on behalf of others without any verification whatsoever from Zuku.
I've changed my boss's home password twice (on request, of course) and they didn't ask even once who I was.

Mind you, he and I are nothing alike. Not age, gender or even continent of origin.

— Rihanna just adopt me pls (@SKihurani) January 18, 2018
You may argue that that was over a year ago and things have changed but have they really?
What Next?
As we conclude our rant on Zuku, the simple take away is that if you ever consider using the company as your internet provider, then be ready to:
Call customer care a lot, like a whole lot
Restart your router as if your life depends on it
and live on 480p video streaming
We are told that the Zuku experience is different from everyone as it is believed that there are a few people who actually enjoy the service (happy for you Children of privilege) but for the rest of us, Children of a lesser God – let's keep restarting, maybe one day we'll have the courage to restart with a new provider (if they are any better).
That's Zuku Fiber for you, the billing company that provides internet during its free time.
---
*We used the term Fiber because that's how the company refers to the service, save us the English lesson, please. 
Editorial note: This is a three-part series. This is the first episode, two more to go.