"Hello, peasants" … Those are not my words but they are probably the words of someone who handed over two hundred and thirty thousand shillings to Samsung in exchange for a phone that would break if you touched it too hard.
Okay, maybe I am just jealous but Samsung recently launched the Galaxy Fold in Kenya and the device had already been sold out by the time they were launching it (makes me wonder why they even needed the launch).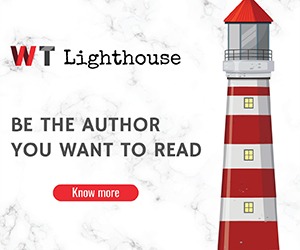 Even if it was just 24 pieces, that's 5.5 million shillings, just like that.
While we may be stunned by the price and those of us who can't afford the Galaxy Fold scream at the top of our voices about how it's really not worth it, those with the money seem not to care.
Samsung says that they are bringing in more Galaxy Folds into the country, so prepare the wallets.
If you've got the means but still need a little convincing of what exactly entails having a 230K phone, here's what we think about it (without the jealousy). 
Google just launched WhatsApp's biggest competitor?
Of course, you use WhatsApp, you may dislike it, hate the groups and outdated memes but we still use it because our whole friend-list does.
But what else does everyone use? Not Telegram, definitely not Facebook but SMS. SMS is one of the most common ways of communicating. Actually, the only reason we use WhatsApp is that we get to use SMS in a more fun way, you know, send GIFs, photos and the likes all for free as long as you have an internet connection.
What if you could actually do all these things through normal SMS and still for free. No, I'm not talking about MMS, I'm referring to RCS and Google just started rolling out this service, which has the potential to virtually render WhatsApp useless.
Here's everything you need to know about RCS.
Here's Why Instagram Nowadays Sucks
You may have noticed that as you go through your daily feed, posts that you see are not particularly arranged in an order that makes sense. A photo that was posted two days ago comes in before the one posted 30 minutes ago.
Well, that's not a technical hitch, as it is how the team working on the intelligence behind all this have intended for it to be. But this has sort of ruined IG's experience.
After many complaints, Instagram took the chance of explaining to the public how the algorithm behind all this is actually designed to work.
More to Read
+ Speaking of algorithms, here's how the YouTube algorithm works
+ Cool Inventions Under Ksh 1,500 You Should Get
+ The Internet Has Had A Lot To Say About Tesla's New Pickup Truck (PS: It's ugly)