We all want to look and feel cool. We want to walk the walk and talk the talk but our pockets just keep us tied down. Well, today we've got 5 cool inventions under Ksh 1500 that will "tech" your life to the next level.
Globe Electric Swivel Plug
Everyone needs a smart way to plug-in home electronics and Globe Electric's Adapter is the answer to your needs! Two 90-degree rotating sides allow six items to be plugged in. This lets your furniture sit right against the wall.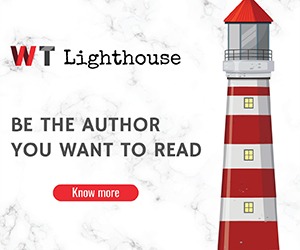 Features:
90-degree swivelling design: The space-saving swivel design is ideal for indoor use and tidying up cords in your home and office.
Surge Protection: protects up to 2100 joules – for use with larger electronics such as computers, smartphones and home theatre systems.
Indicator Display Lights: Two indicator display lights alert you of the current power status and ongoing surge protection
UL Rated 5 Star Protection: UL rated w/5-star protection to ensure the safety of your electronics.
Comes with 2-year surge protector warranty protecting up to Ksh 30,000,000 on the connected equipment.
Globe is available on Amazon.
Sugru Mouldable Glue
Sugru is the worlds first mouldable glue. Just like clay it can easily be moulded to any shape you want and is stronger than you'd expect. Sugru holds up to 2kgs and takes 24hrs to set. It is easy to mould and has many uses.
Features:
Strong and resilient.
Waterproof, hot and cold resistant: Used on fridges and hot water appliances.
Strengthens cables, glue wall mounts, fix broken toys, ceramics and seals.
Make a grip from the glue.
Sugru is available on AliExpress.
Meross Alexa Smart Plug
The Meross smart plug is a single outlet plug with the ability to control lights and switches, with both your voice. If you like the idea of adding a plug to create more of a smart home, the Meross is a great low budget option.
Features:
Compact size: Allows you to stack two Mini Smart Plugs in the same outlet.
Remote Access: Control devices and appliances connected to the Smart Plug wherever you go, using the free Meross app on your smartphone or tablet.
Alexa skill is available and supported: Schedule your appliances to turn on beforehand. Never go home to a dark house.
Auto-off function turns lights and other devices off after minutes or hours every time you set them on. Don't worry if you have a bad memory, Meross won't forget.
The smart plug is available on Jumia.