So you probably read my previous article on the most expensive fridge and you thought well nothing could top this. Right? Wrong! Samsung has done it again. Here's the 50 million shilling 292 inch Wall-TV.
The TV was first announced two years ago at CES and showed a lot of promise. Now instead of using an LCD or OLED panel, The Wall uses individual LED clusters to form its picture, like much larger (and much more pixelated) video signage. There is an entire line up and they arrive in 146-inch, 219-inch, and a whopping 292-inch model. 

Samsung Wall TV Features:
Sizes:
146-inch – supports 4K UHD definition
219-inch – supports 6K definition
292-inch – supports 8K resolutions
Screen: MicroLED Display; Samsung Super Fine Pixel Pitch LED Display.
Slim and bezel-less display that blends with surroundings
Processors: Quantum Processor Flex
AI upscaling: for varying resolutions
Brightness: 1600cd/m2
Refresh Rate:120Hz
**Basically, it's very clear, super High definition and very bright!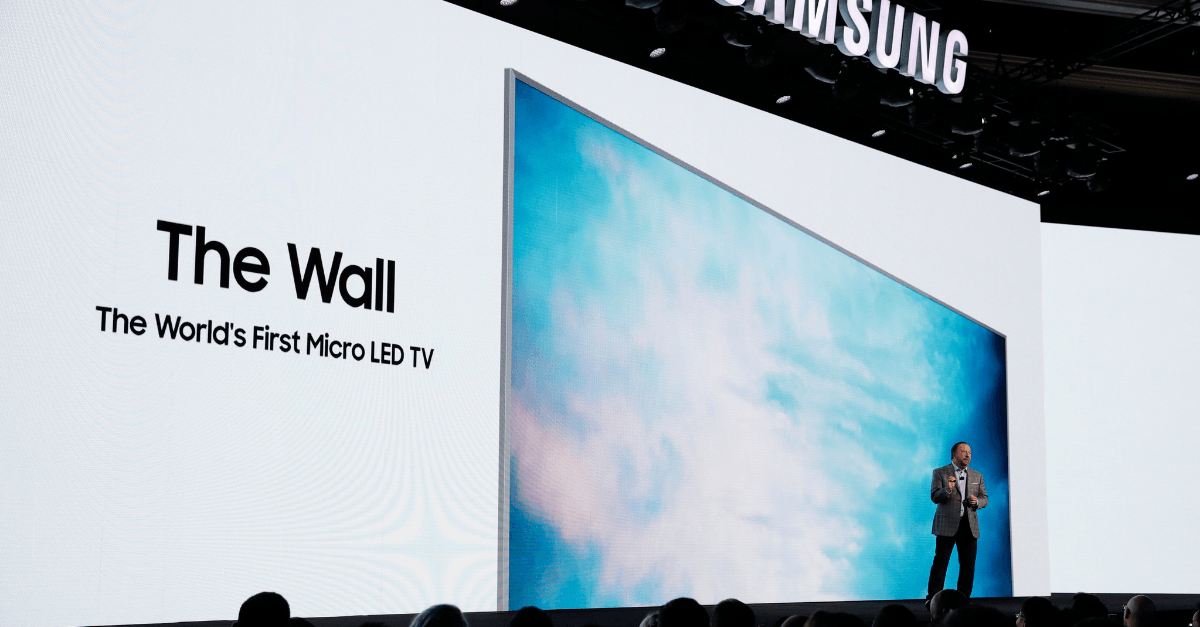 Why Is It So Expensive?
There is a lot of technology craftsmanship behind this masterpiece. The Wall is a modular microLED display delivering a revolutionary viewing experience with pure black, true colour and Samsung's AI picture enhancement. According to Samsung, The Wall optimizes picture quality scene by scene, regardless of the original source resolution. It achieves this thanks to the Quantum Processor Flex enabled with AI picture quality engine.
MicroLED technology transfers micrometre-scale LEDs into LED modules, resulting in what resembles wall tiles comprised of mass-transferred clusters of almost microscopic lights. Mounted together as a uniform canvas and plugged in, they create a visual experience similar to what you get with premium QLED TVs.
According to Gizmochina, Quantum Processor Flex is a machine learning program that enhances the video being displayed on the screen. It does this by analyzing millions of image data to automatically calibrate the original low-resolution image according to the display.
When the screen is not in use, The Wall goes into ambient mode displaying a variety of curated art from paintings, photographs, video art to customizable pictures with digital frames.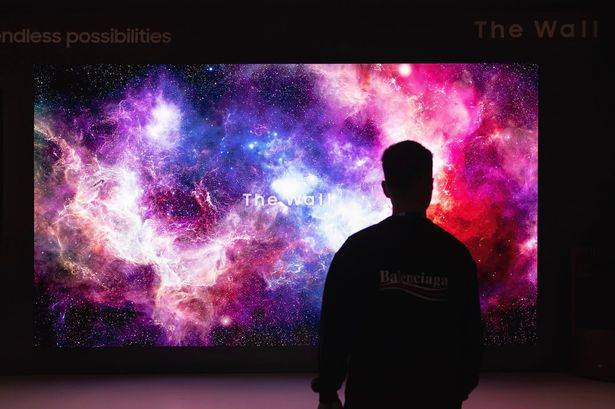 Who Is The Samsung TV Made For?
It gives amazing and rich quality for home cinema and gaming as well. Just imagine your favourite movie or game on a 292 inch TV! It's breathtaking!
It comes in two versions. The Wall Luxury is the home entertainment version, letting you set up a massive TV in your probably equally massive house. The Wall Pro is the digital signage version, targeting businesses for more conventional advertising and decorative video wall purposes.