Meet Zuku Fiber – The Billing Company That Offers Internet in its Free Time
I have been a user of Zuku for the shortest time ever. Literally, two months tops. And if you've been a Zuku customer as well, you can guess my reason.
You cannot define a terrible internet experience without mentioning Zuku fiber. Zuku has been at the helm of Kenya's fiber to the home providers for a few years now (a sit they are struggling to defend against Safaricom).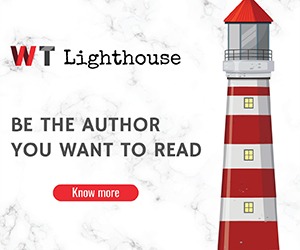 Unfortunately, this dominance has not been without its challenges. Hurdles that Zuku fiber customers feel the company does not bother to jump over any more. The term Zuku has become synonymous with poor quality of service, lacklustre customer care and frequent downtimes.
We did a deep dive into Zuku's fiber to the home offering, exposing the struggles that customers go through from the constant downtimes and frequent router restarts.
Our conclusion? Zuku is simply a billing company that offers internet in its free time.
Telkom vs Safaricom at it once again
Okay, so Telkom Kenya went on record claiming that Safaricom is inflating their debt. Well, remember a while back, Telkom accused Safaricom of interfering with their merger with Airtel. At that time, Safaricom said that they were not opposed to the two telcos merging but would prefer if they got into bed after they cleared their almost 1.3 billion shillings debt.
From its point of view, Telkom does not see how a merger will stop them from paying the debt but goes further to state that Safaricom is inflating the debt.
So how much does Telkom owe Safaricom? Well, we really don't know because Telkom hasn't said how much they owe, they just say that it's not as much as Safaricom says it is.
Electric matatus could be hitting Nairobi roads soon
A Swedish-led company, Opibus, has proposed to work with the Matatu Owners Association in a move to electrify Kenya's matatu industry.
The company, which already piloted its project with tour vans in the Maasai Mara National Game Reserve, Chyulu Hills National Park and Lewa Wilderness, says that their engine (electric motors) models and battery packs would work well in the matatu industry, which simply means that if the project goes through, we could be seeing electric matatus in the streets pretty soon.
Opibus says that their small motors can travel a range of up to 140km on a single charge and the larger motors can do up to 350km on a single charge… Which would be nice because it means a large motor can do around 8 trips to and from Kikuyu/Rongai on a single charge.
Hmm…
Get to know more about the project.
More to Read
+ Does charging your phone overnight kill your battery?
+ Samsung trolls Huawei for not having Google Apps… wow
+ Video games are apparently causing heart problems in children
+ This AI reads privacy policies so that you don't have to
Recent Reviews
+ Infinix XW01 Smartwatch review – it's affordable but should you really buy it?
+ TECNO Phantom 9 review – if only the competition did not exist