It's a smartwatch but the smarts are lacking
The Good Stuff
Heart rate monitor works

Long battery life

Notifications alert

Affordable
The Thorns
Inaccurate steps counter

Navigation is a nightmare

Poor outdoor brightness

Lack of choice when it comes to straps
What comes to your mind when you think of a 2,000 bob smartwatch? What if that watch had the following specifications:
Heart rate monitoring
IP67 water and dust resistance
Alarm clock functionality
Sleep monitoring
Call and notification alert
Activity tracker
Up to 10 days of usage
Impressive right? It's hard not to want the Infinix XWO1 smartwatch as it looks like a really good offering for its price and out of the desire to own a smartwatch and not break the bank while doing so, we decided to get one for our selves.
After a whole week of usage, the conclusion is pretty clear, it's a great buy and you'll probably not regret spending your money on it but the bigger question is, should you really buy it?
Probably, Maybe
There are a number of good things with the Infinix XW01 smartwatch, for one, it's an actual smartwatch and not those shenanigans we get with smart bands and other mediocre watches at this price point.
Furthermore, it does a good number of tasks pretty well, beyond my expectations:
It tells time – isn't this the most basic function of a watch? Well, you'll be happy to know that the Infinix smartwatch can achieve that goal easily without even trying.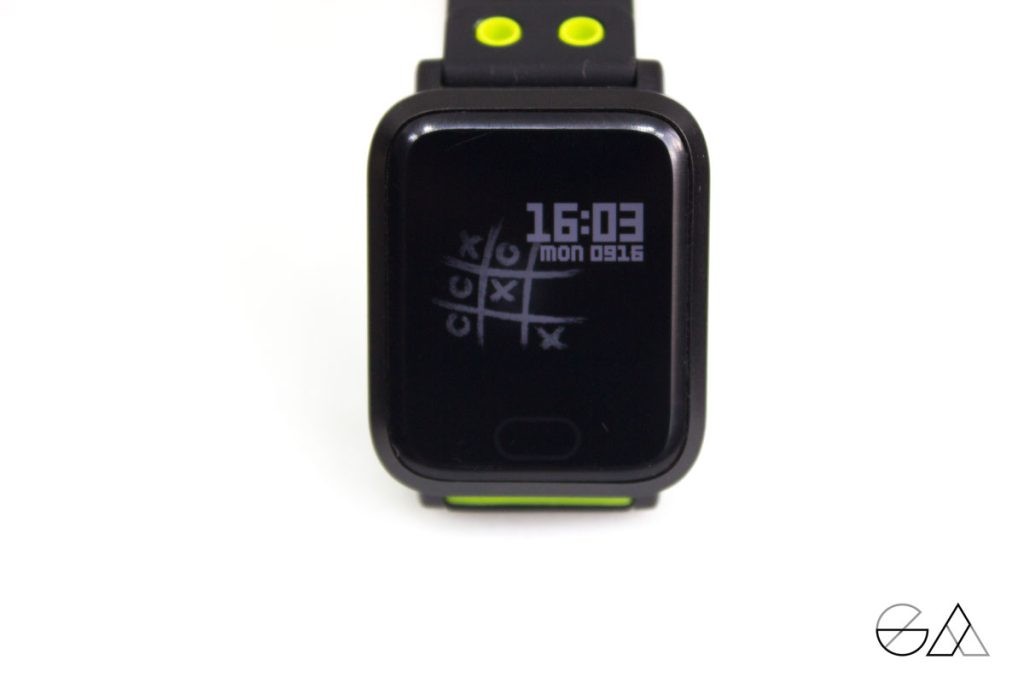 Really long battery life – I have not used that many smartwatches but I have experience with the Apple Watch Series 3 and Samsung Galaxy Watch Active and both these two expensive gadgets barely got past the 24-hour mark. Most smartwatches are a day or two kind of devices but the Infinix XW01 smartwatch lasted a whole 7 days with heavy usage (the heart rate monitor was set to always on), which is more impressive than words can express.
The heartrate monitor actually works – This to me was the biggest surprise. The heart rate monitor actually works and it was close to accurate (put up against the Galaxy Watch Active). This meant that at least one part of the device was worth getting excited about.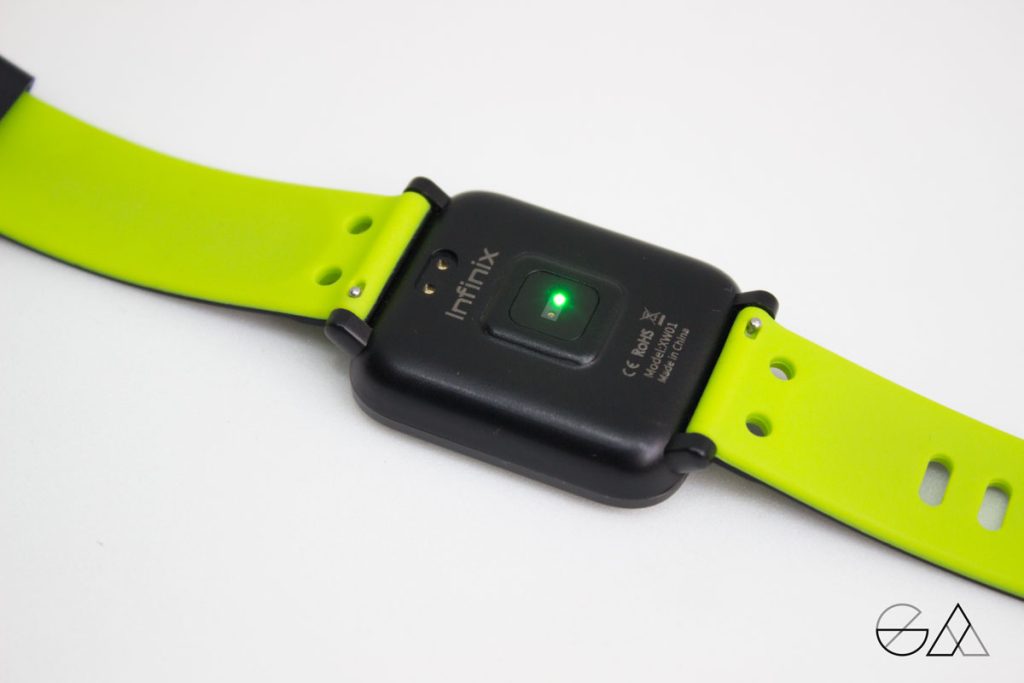 But These Things Don't Work So Well
Inaccurate step counter – Top on my list of disappointments is the inaccurate steps counters. Swinging the watch in a manner that suggests you are walking, running or exercising tricks it to register that motion as steps and even calculates the resulting calories burnt.
For instance, I was able to trick the watch that I was playing football from the comfort of my seat simply by continuously swinging my hand (actually come to think of it, I probably ended up burning calories as a result of my deceitful act) but even more bizarre was when one morning I woke up to a count of over 200 steps and unless I was sleepwalking, I don't remember walking that much while in my bed.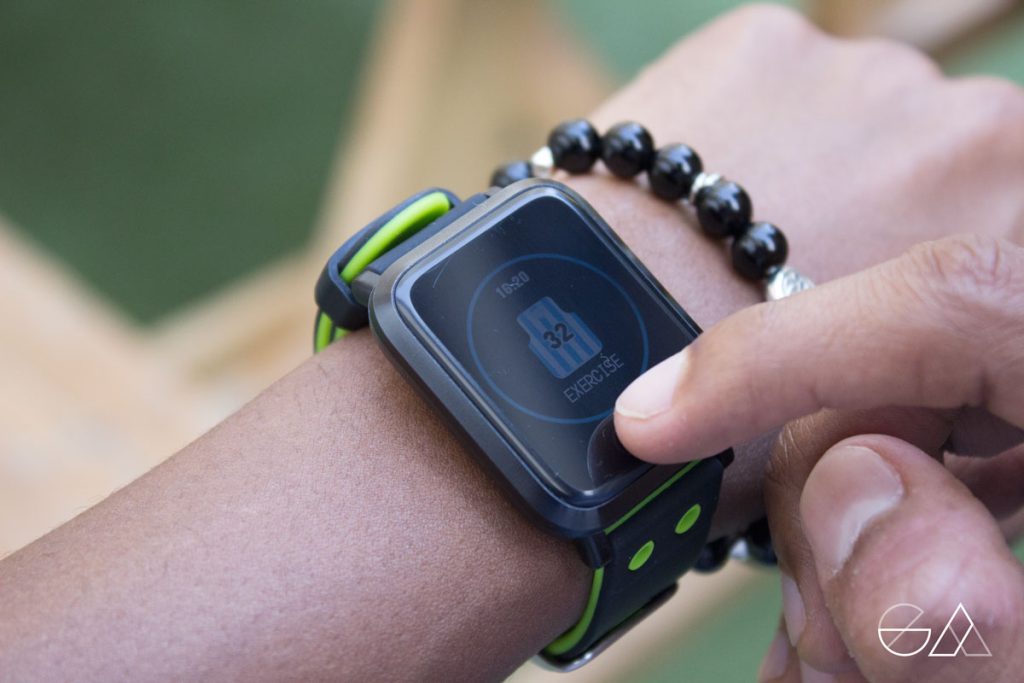 User experience is a nightmare – already due to the fact that the display on a smartwatch is small, navigating through its UI is not as easy as users would like and for this reason, manufacturers have used buttons, rotating rings and rotating bezels to make it easier to interact with the gadget.
For some reason, Infinix thought that adding a capacitive touch button on the lower bezel of the watch was enough to offer an intuitive experience. Heck, even the 1.3-inch display is not a touch panel, leaving the navigation to a single touch to move to the next menu option and a long press to select.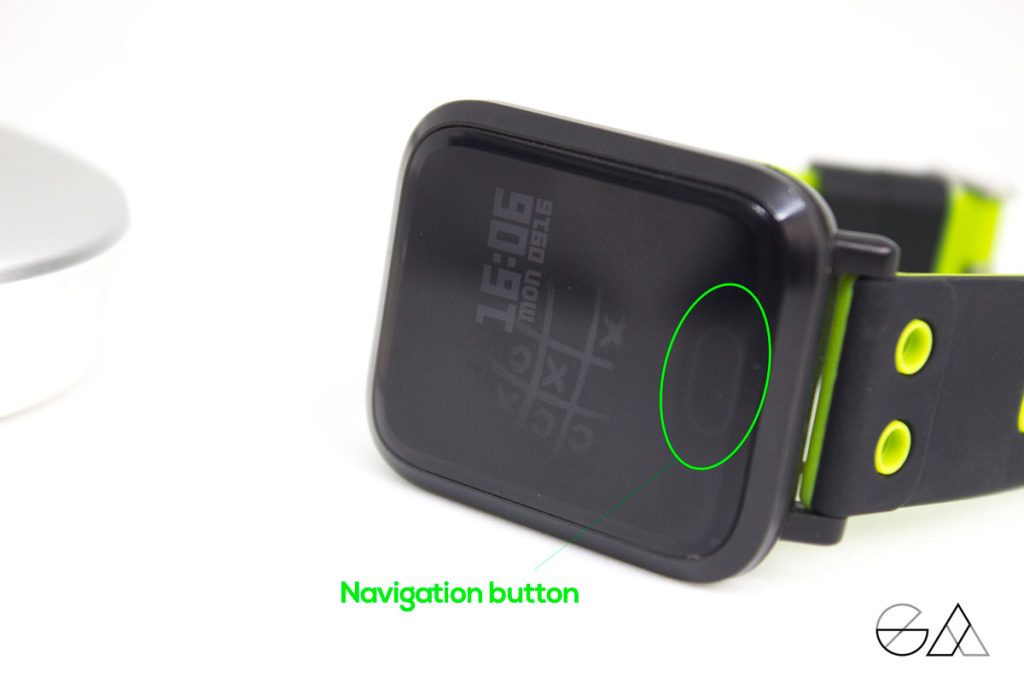 You cannot navigate backwards, so if you want to see a previous menu item, you just have to tap the capacitive touch button until you are back to that item – tiring!
You get notifications but – Okay, you get SOME notifications. As much as the watch promises notifications alert, I ended up only getting Call and SMS alerts.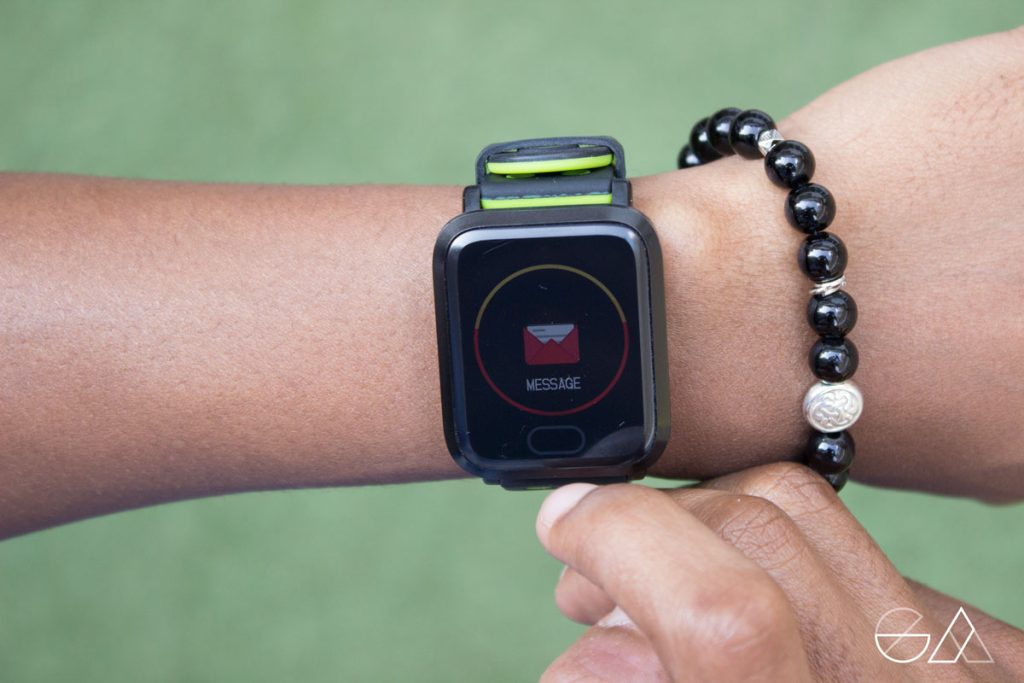 Yes, you do have the option of enabling Facebook, Twitter, WhatsApp, Instagram, Skype and even more social platforms' notifications but what's the need of all that if you cannot interact with these notifications? All you get is an alert, showing the message without the option of replying or even marking as read. So unfortunate that you cannot even reject a call as the device advertises.
The other bad things – these include:
A black strap with green accents – no, that's not my taste and it shouldn't be for anyone either especially if you are trying to wear the watch with official or casual outfits.
The brightness is too low for outdoor viewing, you will most likely struggle to squint to glance at the time and probably just end up checking your phone anyway.
There are literally three watch faces and two really suck. So you are left with one but at least it has some customization capabilities.
Conclusion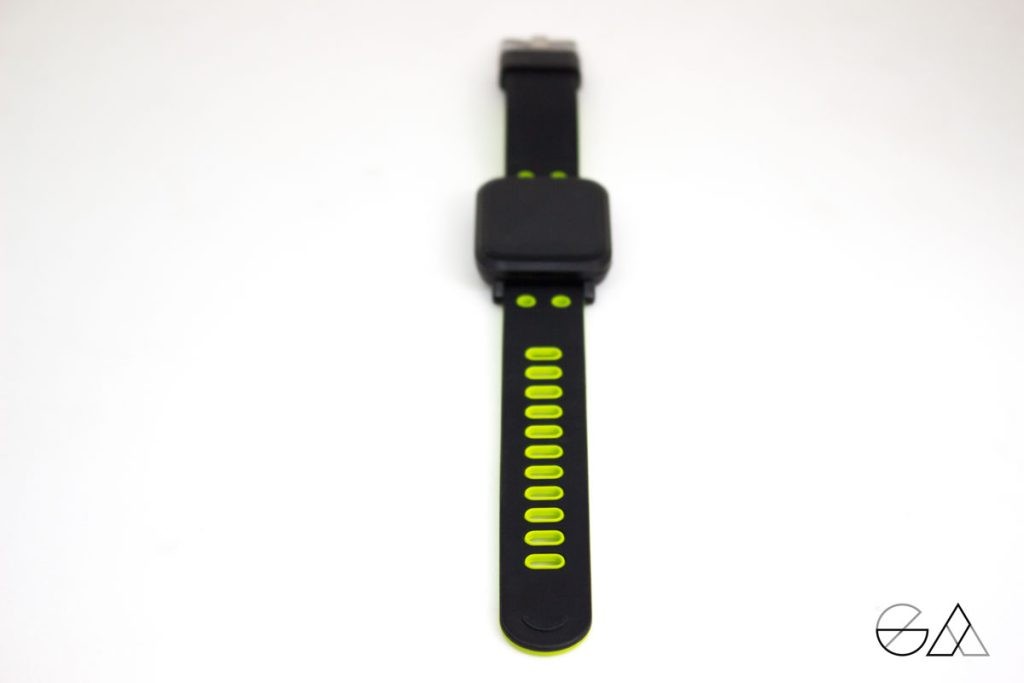 We have to explicitly state that throughout our review period, we did not expose the watch to water because we just don't trust the IP certification it bears.
As much as the watch carries a load of disappointments with it, you have to remember that the gadget costs below Kes.2,000 and thus we have to cut it some slack.
Honestly, if you do not care about the smart features of a smartwatch, the Infinix XW01 smartwatch will be more than sufficient – this would be a great gift for the younger generation, older too. However, for those looking for a smarter smartwatch, we are sorry but you will have to spend more than a KFC's bucket's worth.