Imagine waking up one day and you finally aren't disturbed by the noisy smoky matatus that you have to board every single day to go to work or school. Well, that's the idea currently being sold to the Nairobi county government as we speak.
A group of five Swedish innovators have observed the current situation we have at public transport and think it could be better. And as much many may rise with their pickets to protest, we can all agree that we need better. Much better.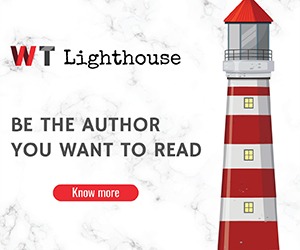 Through their company, Opibus, Johanna Alander (the only woman), Filip Lövström, Filip Gardler, Mikael Gånge and Rawlings Nechevava want to convert petrol and diesel matatus on Kenyan roads to electric vehicles. This is as soon as next year with Nairobi being first in line.
Speaking to Nation the group said that they are working closely with Nairobi City County government and Matatu Owners Association to make the dream a reality.
Eco-friendly Transport
According to Opibus, normal petrol and diesel engines from minibuses will be replaced with electric motors and battery packs. Drivers will also have to bid farewell to the gearbox, which is useless, to say the least in electric vehicles.
In place of the regular petrol stations, the vehicles will then be recharged using solar power at strategic spots. Additionally, the company is selling the idea at two stand-points. "To begin with, electrified matatus are eco-friendly — zero smoke, zero carbon emissions, and no engine noise. Besides, since no fuel is used, they promise a steep drop in fuel and maintenance costs," said the company's sales manager, Mr  Gånge.
Luckily enough, your vehicle doesn't have to be new for replacement as this can be done even on those with faulty engines and gearboxes. This considering those elements will be completely eliminated.
And as modern tech has it, the conversion will leave room for anyone that wants upgrades including battery capacity.
Harmful Transport System
As we currently stand, Nairobi's public transport is not doing any justice both to the commuters and general environment. Other than the chaos and congestion, commuters are forced each day to suck up tons of waste air from the numerous vehicles operating on the roads.
And while this carries its own set of health complications, the vehicles emit an average of 180 grammes of carbon dioxide per kilometre (gCO2/km). This as reported by UNEP is too high.
It is then recommended for Kenya to move to a lower emission level of about 158gCO2/km. Private vehicle owners are also on the loop as they are forced to go for cheaper second-hand cars as the newer sets of wheels that pollute less are way too costly.
99% of the 2.2 million vehicles in Kenya run on diesel and petrol and it doesn't take much to understand that we are not on the safe side of mother earth.
According to Mr, "Fuel is often the largest cost factor followed by maintenance. With an electric vehicle, there is no fuel cost while maintenance is less frequent".
"The electric motor has only one moving part in comparison to the combustion engine that consists of thousands. This means the risk of something breaking down is reduced significantly."
Opibus' Profits and Costs
Opibus has been on the move for this conversion since last year. This is with the initial focus on off-road vehicles for regular and safari use, targeting off-grid motor enthusiasts, travel agencies and wildlife conservancies as well as missions.
Based on a workshop in Nairobi, the company has so far transformed vehicles for Maasai Mara National Game Reserve, Chyulu Hills National Park and Lewa Wilderness to electric.
This includes models like Land Rover Defender 90/100 and Land Cruiser HZJ 79.
The conversion of these safari vehicles typically takes a week incurring between Sh.3million to sh.3.5million. The company, however, says it would in future cut the cost-range with the scaling up of the business and achievement of economies of scale.
The electric vehicles run at speeds of over 120 km/h. Moreover, they cover a minimum of 140km on a single charge with the smaller battery and up to 350km with larger batteries.
And with electric vehicles being typically quiet, the experience becomes as peaceful as ever. The move is one that may sound crazy but the company looks to go even to pilot electric motorcycles targeting boda-boda riders.