Billionaires Have Money But They Want Immortality as Well
They say money cannot buy you happiness but maybe it can buy you life? Well, if you are a tech dollar-billionaire, what do you do with all your money?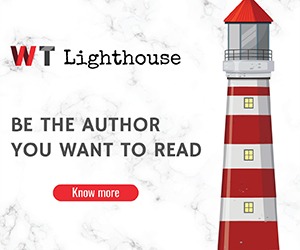 No, you don't buy yourself the best laptop or the most expensive phone, you try find ways to extend your life.
If that sort of thing interests you, then you will be happy to know that the likes of Elon Musk, Jeff Bezos, Mark Zuckerberg, Paypal CEO, Peter Thiel and Reddit CEO, Steve Huffman have all done something to ensure they live longer than everyone else.
Before you start asking yourself how, well, these tech billionaires all have different ideas on how to "buy" more life. From getting blood transfusions from young adults to freezing their bodies, moving to another planet and even uploading your brain to the internet.
The ideas are crazy but applaudable, all with the end goal of living longer than everyone else. If they creep you out, you are not alone but then again, wouldn't you want to live forever?
Stories rolling off the gadgets
 + When taking selfies becomes dangerous
The action of taking a selfie and sharing it online is quite innocent. We don't think much about it. Actually, the thought behind it is showing off how good your face looks and pick up some likes while at it.
We've all been there. But there could be one thing that we might not have really thought about. Yes, we have been warned of oversharing on social media, but that's usually based on intentionally revealing our personal details through our posts. I bet you never thought of how sharing selfies could be just as dangerous.
In Japan, one creepy fellow used the selfies of a female popstar to actively stalk her. How? You ask. Well, the guy used the background of the different selfies to map out places that she visits and even more creepy, he used reflections on her eyes to locate where she lives!
It doesn't end there. This creep actually stalked this lady and sneaked behind her while she was walking and pounced on her, groping her and in the process hurting her.
The story is just twisted and sounds like a horror movie but it actually happened in this world that we live in. Yikes!
+ What happened to Airtel Kenya?
If you have no idea that Airtel Kenya's network was down, it's either of two things; You are already used to the terrible connectivity and you did not notice or you live under a rock.
Either way, the headline is, Airtel's network went to be with the Lord and it lasted almost a whole day.
According to reports, issues started with calls, then SMS then data and pretty much the whole network was down. Well, not really since 2G was still functional. What's surprising is how long the telco took to address the issue, which raised a lot of eyebrows on the competencies of the technical team at Airtel.
And as always, Kenyans on Twitter were not having it. Airtel customers were outraged, others took the opportunity to make fun of the telco but this guy, this guy said it all:
"So basically everything isn't working. Si muende tu home sasa, I mean its like Airtel imefungwa. And btw, what internet are y'all using? Kwani mko na Safaricom Fiber kwa ofisi?" – @c_madegwa
+ Xiaomi Kenya: A long-standing history of disappointments and outdated devices
This one is a personal rant. Xiaomi is a brand that I personally love and I have used my money to purchase different devices and accessories from them.
However, the company's local distributors have a long history if bringing in devices late into the market, missing deadlines and running the brand like an influencer account.
While we appreciate what the company has managed to achieve so far, they did launch the Pocophone in Kenya, brought the super-budget Redmi Note 7 and even opened up Mi Stores across Nairobi, the truth still stands that, "unless Xiaomi invests time, resources and quickly bring their devices over here… they'll continue to be a company we admire while using other companies' gadgets."
More to Read
+ These are the best smartwatches for Android users
+ This is how the world watched Eliud Kipchoge run 42KMs in under two hours
+ Facebook has been sued for stealing a logo
+ Here's a list of Kenya's best pro gamers, yes, we have those
+ Safaricom is collecting old broken phones, but why?
+ Should you keep your laptop plugged in always?
+ Kenya's government has banned the importation of second-hand electronics