The education system goes perfectly with technology. Apps make learning informative, interactive, and engaging. It attracts a broad audience, expands opportunities to introduce new services, and helps get significant interaction with students. App development programs open up new opportunities for universities and schools, and in this article, you learn about the best of them.
# 1 Edcent:
Edcent is an online learning platform that helps everyone gain new skills, fill gaps in knowledge and achieve personal and professional goals in a particular field of education. It gives users access to more than 50+ engaging and interactive content courses. This program already has over 2,000 active users from across Nigeria and beyond. This app is a shining example of how essential and valuable the developers' craft is. And further, you make sure about that even greater.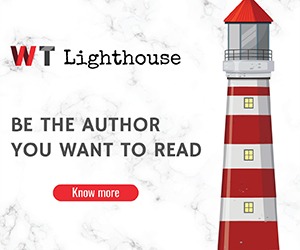 # 2 WeSkill
It's an online platform that allows children (ages 4-14) to learn outside the classroom live and interactively. WeSkill offers kids an engaging, informative, and playful experience. App has a month-to-month retention rate of 80%, is distributed in 800 Indian cities, and has a subscription rate of over 40,000 parents. The creators plan to build a community of more than 5 million students and launch new course categories by December 2024.
# 3 Evolytes
If you want to teach kids math in a fun and engaging way, use this program. It includes an educational game created for tablets, tutorials, and an information portal for parents and teachers. Together, their three products create data-driven software that reads and analyzes children's knowledge in real-time and adjusts instructional materials according to their level to make their progress more effective. The system was released in mid-2020. Since then, it has been well received in the private market and implemented in 40 schools in Iceland, where about 2,500 students have used it.
# 4 Crack the Code
Online programming courses for children and teens ages 9 to 11 were founded in Peru in 2017. Crack the Code currently serves more than 5,000 children and teens in 22 countries. In addition, it offers specialized programs for girls, promoting women's involvement with technology from the start, especially in STEM. As you can see, the new age of technology provides students with a wide range of educational opportunities, from the best app development programs to the best essay writing services such as Writing Judge.
# 5 Edukoya
It creates online educational content and offers online lessons for students and their parents. In addition, Edukoya provides many features such as 24/7 exam preparation and homework help, a bank of questions with step-by-step instructions (about 20,000), and personalized score tracking systems. The platform is in beta testing with a small number of users, with 96% of students scoring higher on tests than when they weren't using it. It's available only to students in grades 10-12 taking college-level exams.
# 6 Educate Online
Educate Online is a platform for distance learning in foreign schools. It allows international students to study at schools in the UK, US, and Canada. At the same time, training is conducted online, remotely, full- or part-time, without moving to another country and incurring the associated costs. Since its inception, it has placed more than 4,000 children ages 4 to 19 in top schools. 
Over the past 12 months, 2,500 students from 18 countries have participated, covering K-12 studies, ESOL, career exploration, university preparation, and internship and mentoring programs. So it's cool when you can educate online or use Best Writers Online to get only quality education services for your benefit. 
# 7 Practically
Practically is an interactive and immersive learning app. It uses augmented reality (AR), simulations, and 3D video to enhance learning and serves students in grades six through twelve, focusing on STEM learning. Within 16 months of launch, it reached the milestone of 1.5 million downloads. Practically plans to expand its activity into India, the Middle East, and Southeast Asia, focusing on marketing, product development, business, and sales.
# 8 Atomi
It's an online teaching and learning platform with video lessons, interactive quizzes, and artificial intelligence-based editing. Atomi provides students with the flexibility to go from catching up on classes at home to being able to create a personalized learning scheme for each of them. Hundreds of thousands of students across Australia and the UK use this program. During the Covid pandemic, the number of customers doubled.
App development programs for universities and schools are irreplaceable assistants for students, which in some instances can replace even the teachers. They allow students and pupils to obtain additional information and knowledge through interaction with the application, facilitate information sharing, and modernize learning.
———————————————————————————————————————————————————
About the writer:
Frank Hamilton has been working as an editor at the essay writing service Trust My Paper. He is a professional writing expert in such topics as blogging, digital marketing and self-education. He also loves travelling and speaks Spanish, French, German and English.