Samsung Electronics announced that models in its 2023 Neo QLED and QLED TV's have earned the "Low Vision Care" certification from TÜV Rheinland. This certification is awarded to products that enhance image presentation and improve vision detection to assist viewers affected by visual impairment. Specifically Amblyopia.
Samsung TV's Low Vision Care Certification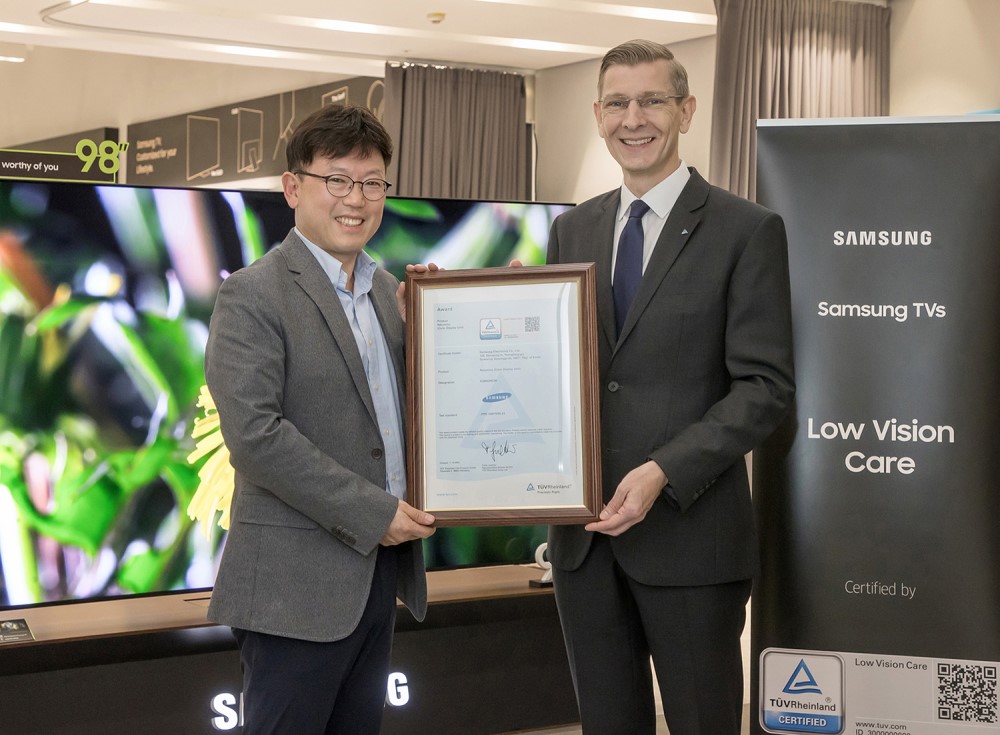 "Technological innovation gains true meaning when it is available to everyone. So we're thrilled to receive this certification that underscores our work to build features to make viewing more accessible," said Seok Woo Yong, EVP and Deputy Head of Visual Display Business at Samsung Electronics.
To improve the viewing experience for consumers with different types of low vision, Samsung developed Relumino Mode. This mode enhances specific parts of videos such as highlighting outlines and improving contrast and sharpness. This makes it easier to discern content on the screen and follow the actions.
Amblyopia, also known as lazy eye, occurs in about three per cent of children. This makes it one of the more common low vision problems children experience. In most cases of amblyopia, a child's brain ignores the signals coming from one eye. Meaning it only develops pathways to the other eye.
Who Are TÜV Rheinland?
TÜV Rheinland is a leading international certification body that awards the "Low Vision Care" certification. They evaluate how technology impacts the user experience for those with amblyopia. In this case, they were able to conduct various tests comparing normal display modes and the Relumino Mode.
In addition to this latest certification, Samsung screens have also received the
"Circadian Rhythm Display" certification
"Eye Care" certification from Verband Deutscher Elektrotechniker (VDE)
"Glare-Free" validation from Underwriters Laboratories (UL) for its technologies that offer a safer, more comfortable viewing experience.
"Pantone Validated" and "Skin Tone Validated" certifications from Pantone
This growing list of accolades highlights how innovation can positively influence consumer experiences with technology and reinforces Samsung's global TV leadership over the past 17 years.