Apps have made things so much easier. From giving us direction, easing communication and helping us pay our bills, apps are a must-have and must-use in 2020. These are a few of the most essential apps you'll need to survive in 2020.
Bill Paying Apps: Mwangaza App
Mwangaza is a payment platform that provides a platform for the purchase of KPLC tokens and airtime from Safaricom, Airtel and Telkom. You are now able to pay your KPLC PostPaid electricity bills and Nairobi Water bills. Additionally, you can now view and verify the meter owner. No more mistakes with meter numbers. Mwangaza offers zero M-Pesa charges and their tokens are instant too.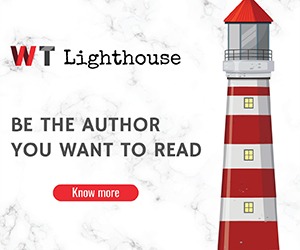 Social Media Apps: WhatsApp, Facebook, Telegram, Instagram, TikTok, YouTube
Most devices now come with most of these apps pre-installed but should you find your device lacks any of these, get them fast. For content creation, communication and consumption, business and educational preferences, these apps play their part in creating who we are. These are the topmost downloaded apps in 2019 and they should top the charts again in 2020.
Weather Apps: 1Weather & Accuweather
Weather apps have become a must-have for us. We are never too sure of what's going to happen next. The sun and rain seem to have some understanding we don't get but now you can get yourself ready before they catch up to you. These are two of the most accurate weather apps available on the app stores. They give monthly, weekly and hourly updates on weather wherever you are. Don't get caught in the rain again with these accurate apps.
Launchers: CPL & Nova
Nova Launcher seems to be extended beyond what normal launchers are. It's been around for years, it's been consistently updated, and thus it's never not been a great option for a launcher replacement. It comes with a host of features, including the ability to backup and restore your home screen setups, icon theming for all of your Android apps, tons of customization elements for the home screen and app drawer, and more. You can even make it look like the Pixel Launcher if you want to. It is almost comparable to the CPL launcher and either of these apps should give you a beautiful and unique look to your phone.
Password Saver App: Last Pass
LastPass is one of those must-have Android apps. It's a password manager that lets you save your login credentials in a safe, secure way. On top of that, it can help generate nearly impossible passwords for you to use on your accounts. It's all controlled with a master password. It has cross-platform support so you can use it on computers, mobile devices, tablets, or whatever. There are others, but LastPass always feels like it's one step ahead. Additionally, the premium version is cheap. You can also grab LastPass Authenticator to go along with it for added security. There are other great options like 1Password, Dashlane, Bit Warden, KeepassDroid, and others that are just about as good. However, LastPass feels a little more friendly and secure (usually), especially with its extra authenticator app.
Security App: Bouncer
Bouncer is our pick for the best new Android app from 2019. It's a security app with a unique premise. The app lets you grant temporary permissions to applications. So, for instance, you can let Facebook access your location long enough to check into a place, and Bouncer disables the permission once you leave Facebook. This is a great way to use all of the features of a social media app without digging into your settings to disable those permissions or giving those apps permanent access to your information. The app runs for $0.99 and should work on most (if not all) apps. It's rumoured that this could be an Android Q feature. If that's true, then even Google really likes this app. 

Podcast Apps: Apple & Google Podcasts
Podcast is the craze of 2019 and will surely flow into 2020 with the same intensity. So for those looking to dive into the world of audio content, these two are the most accurate from the app companies themselves. They house all kinds of content and you are sure to get a wide variety of what you are looking for.
Keyboard Apps: Chrooma & Google Keyboard
Chrooma has to be my favourite app. It stands out from the rest as it changes colour to match the app you are using. Eg green for WhatsApp, Red for YouTube and blue for Twitter. It's a small feature but comes in handy when you are looking for continuity. Google Keyboard provides just as good a keyboard and with a learning dictionary, it makes typing that much easier.
Travel Apps
Special mentions to Google Maps and taxi apps like Uber, Bolt and SafeBoda who help us move around the country hassle-free.