Facebook Could Know You're Pregnant Before You Do
In this episode of creepy social media platforms, we learn of the new ways the creepiest social media platform, Facebook, is getting even creepier.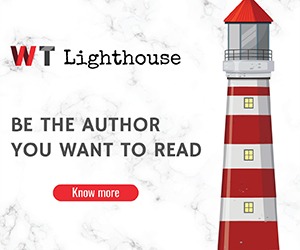 An avid Facebook user reported that she had suddenly started getting baby and pregnancy ads on her Facebook timeline despite not being pregnant, neither having a child.
It's actually not the first time that we've heard of this.
A while back, a father sued Facebook because the platform started showing his daughter pregnancy-related ads and this did not make him happy, especially after both he and the daughter realized that she was actually pregnant and Facebook got to know about it before she did.
However, this time around, the platform was wrong.
The user they were showing these ads to, was not pregnant and she was sure of it. So why would Facebook think that she was?
Well, turns out, she had forgotten to log her last month cycle in her period tracker and this could have been the start of the false ads.
We tell you how this happened.
Tired? How About You Try This Wearable Chair?
It's 2019 and everything is getting tech'd up.
There's now a wearable chair, which is essentially a portable chair that you can carry along, everywhere you go. If you are getting confused by this, here's how it looks like:
The designers of the chair say that the benefits are far much greater than just getting to sit down when you're tired of standing.
Apparently, this weird-looking wearable tech aligns your body to a 120 degrees body-thigh sitting posture, creating positive impacts on your health. Reduces the risk of shoulder injury by making your backpack feels like it's floating on air.
Interested? Here's how you can buy one.
These Are The Most Misused Words By Tech Startups
Running a startup is not easy and more times than not, it requires you to give your all. With this line of thought, startup founders have always used dazzling adjectives to describer their startups in a bid to woo both investors and prospective clients.
In this endeavour though, we have quickly gotten tired of hearing the same descriptive words being used to describe these budding startups.
The problem? Some of these startups never really meet their own descriptions. There are the most misused words in the tech startup world:
Disruptive
Innovative
AI-Powered
Uber-for
And many more. Which adjectives do you think have been misused?
More to Read
+ How To Activate Safaricom VoLTE On Your iPhone
+ Meet Flossin Mauwano, The Street Artist That Doubles as a Pro Gamer
+ These Are The Tech Companies That Define The Word "Big" In Big Fish