Nairobi's Luthuli Street is Turning into a Den of Cons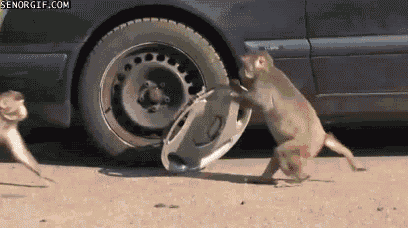 Luthuli street is famous for being Nairobi's electronics hub. A good number of people have at one point in time picked up an electronic from this famous street.
While it is easy to find a good variety of brands at very affordable prices, recent trends from the electronics hub, shows that customers are falling prey to greedy sellers.
Numerous stories are told of people walking into Luthuli to buy one thing and end up leaving with a totally different product. Not because the later is better but because they were conned into buying the inferior product at exorbitant prices.
The short version is, you go in to buy a 32-inch digital TV for price x. Once you make the payment, they tell you that the unit you've bought isn't actually a TV but a monitor and you need to purchase more equipment for it to fully work.
This is what leads to you being offered alternative TVs to buy, which are much more inferior than what you had initially paid for. If you don't actually believe this can happen to anyone, here are a few testimonials dating back to 2016.
Little Shuttle is Back, but Now With Little Vans
This isn't just a pun but about a month ago, Little announced that it was temporarily shutting down its shuttle services in compliance to a directive from the NTSA. The National Transport and Safety Authority had blocked both Little Shuttle and Swvl from operating, citing that the two companies did not meet the necessary requirements to operate public service vehicles.
As Little heeded to the call to get off the streets, Swvl with their balls of steel did not steer away and have been in operation since. However, Little seems to have found a little loophole in the whole directive and the company is now back to ferrying Nairobians across the city.
Little Shuttle has resumed its services but instead of the usual 21-seater Coaster buses, the company will be using 7-seater Toyota Noah vans.
This is good, at least the vans are still comfortable, our only uncertainty is to how many of these vans they'll need to replace one bus, considering the passenger capacity of one bus is three times that of one van.
But anyway, welcome back Little Shuttle or should we say, Little Vans.
Money Heist But With Safaricom Airtime
In the wee hours of October 23, a number of Kenyans bought airtime for whatever reasons. They quickly discovered that they were getting significantly more airtime than they bought. For instance, making a purchase of 100 shillings of airtime would earn you almost half a million shillings in airtime and the same applied to mobile data.
This triggered what Kenyans called #SafaricomAirtimeHeist as the news quickly spread about the bug. By the time Safaricom was rectifying the issue, a lot of airtime had been bought illegally.
There are reports of a university student who was the biggest beneficiary of the heist, getting over 6 million MBs in data bundles and over 400k in airtime. Too bad these riches didn't last and they were not transferable.
How to Get Rich Quick, Courtesy of Facebook
Want to get rich really quick? How about investing in Facebook's cryptocurrency?
If you've not heard about Facebook Libra, consider this an introduction. If you invest around 20k, you earn 50% interest every month for 6 months. It's that simple.
More to Read
+ Safaricom launched data bundles that don't expire. Here's how to get them!
+ Is your smartphone genuine? We teach you how to spot a fake phone
+ Former flagship smartphones worth buying in 2019
+ PS4 vs PS5? Is it worth the upgrade?