Safaricom endured a hefty day of events today and Kenyans on Twitter wasted no time in showing off their tweeting skills.
Before the break of dawn, some late-night Safaricom users were treated to a special surprise. Tweets started streaming in with the #Safaricom and #bundlesheist. On checking what the fuss was about, we realized that some users were able to purchase millions in terms of bundles and airtime.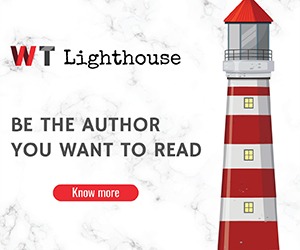 Pamoja Na Safaricom, #TWAWEZA
The heist was underway and many more subscribers were able to purchase the gifts from Safaricom. Some users used this to gain subscribers by posting their "earnings" on Twitter and asking people to follow them so as to get bundles as well.
I just need need only the first 100 retweets. Retweet with your number you get 2000 airtime☺ free #safaricom pic.twitter.com/Psw3zNjMfe

— Owenga Leoo (@BrainsMcleo) October 23, 2019
Siwezi maliza pekee yangu ? follow me and drop your #safaricom digits for free 1000 airtime…
…
…#safaricom pic.twitter.com/KuvKfDtgZ1

— Brian Mumo (@mumobrian3) October 23, 2019
Others were ready to "Hotspot the nation."
Halllooo… By 7:00 ill be standing at national archives, free hotspot.. User name @allenvic_ password @allenvic_ . Help a friend to help a friend?meanwhile follow me #safaricom pic.twitter.com/OC41D9nm25

— vick vick (@allenvic_) October 23, 2019
Blessings
Praise and blessings upon the leading Telecom company in Kenya.
#safaricom  you we the first company to make me a millionaire at this age ???mpokee baraka
Someone call Jimmy Wanjigi anipeleke shule na chopa pic.twitter.com/FxK9uEdwuA

— Favoured Tonny (@Mburua77) October 23, 2019
Songs and memes to thank them for their "kindness".
As far as I'm concerned Kenyans need an award ?????

Share widely #SAFARICOM pic.twitter.com/ShteOttcT1

— Screenshot_Collector (@Screenshots159) October 23, 2019
Future Plans
Parte after parte!
No human is limited#safaricom pic.twitter.com/hpAbK1oIKV

— +254 (@jikuthu) October 23, 2019
After safaricom heist #safaricom pic.twitter.com/LWv9gTi95w

— bright gitonga (@bright_gitonga) October 23, 2019
Fun and Games With Safaricom
It wouldn't be Kenyans on Twitter if they did not make a joke out of the situation.
A daughter of Mumbi ameniamsha na phone call,akatuma credit plus bundles i might marry this one. #safaricom

— Nuttie Dread. (@ItsMarvin__) October 23, 2019
Safaricom lawyers getting ready to respond to the bundles heist #safaricom pic.twitter.com/TZdlwHrU61

— Mike Saoke Okoth (@MukiyMike) October 23, 2019
Late To The Party
There's always that group that gets late to the party.
When you wake up only to realise the #safaricom #SafaricomHeist part 2 has missed you???? https://t.co/IwMmLrFqDb

— Dess_Munyivah (@dess_munyivah) October 23, 2019
After arriving late for the Safaricom bundle heist????? #safaricom pic.twitter.com/iS1y2rasEx

— NesMk (@nestah_mkawale) October 23, 2019
Safaricom Explains
Safaricom said that they experienced an issue with the purchasing system which resulted in customers buying significantly more bundles and airtime than they paid for. They have resolved the issue and stated that the extra bundles purchased will dissappear and only the amount you had purhased will remain.