Have you ever been mandated with the task of having to explain an "outdated" thing to say, a five-year-old like having to tell them what an iPod or Walkman or Brick Game was? Because I was once given the hardest task of having that talk with my nephew about why phones of the past with the examples of Siemens, never used to play mp3 music and we had to listen only from another source other than the gadget that stays with you the longest. The long history about cassettes, personal radios and even CDs (Yes, they are old) got him so marvelled to a point I even questioned how old I really was.
But it then got me thinking of how lucky this little dude is for everything that he has to his exposal right now. He will probably never know the hassle of having to buy and carry another whole device in your pocket to get access to your favourite playlist (or maybe not so favourite). In fact, by the time he is old enough to own his own phone, he won't even have a physical one or an actual wallet because they will have chips implanted in their bodies and they will just have to blink or snap to pay for groceries or receive a phone call.
And while this milestone seems to be reducing the aspect of hardware as days go by even in the gaming industry with the leadership of Google Stadia (bye-bye consoles), the content is an aspect that hasn't totally been aced, for the lack of a better word. If I told you to think of a movie off the top of your head that you would like to watch or even your all-time favourite, you will certainly be at a loss.
With animation movies being replaced by live-action stuff in like the past two-three years (with the perfect example of The Lion King), having to choose one to watch gets to be a household or personal disaster as you don't know whether to choose Ready Player One, Mowgli or Guardians of the Galaxy.
In that comparison, however, others may feel like they grew up with the Golden agee of films like Home Alone, Indiana Jones, the original Star Wars movies that may be too many to count. But despite the content seemingly retrogressing, I will have to give it up to the gaming world that is continuing to dominate the market all over the world and claiming popularity even to those who have never touched an Xbox or PlayStation controller. This with the likes of PUBG that despite the dark cloud gathering up around it in time, has been able to provide cool experiences just at the convenience of their smartphones.
And this growing acclaim keeps going also because of the technical advancements that developers are putting in place including; photorealistic 3D visuals, loading speeds and even dare I say it, storylines. Anyone trying to argue on graphics should be directly sat down to play a FIFA 19's UEFA match, but let's not forget that creators are doing everything to offer the best background stories.
This competition is the reason we had The Journey for two consecutive years which has been nothing but success with both entries. But if I told you to play FIFA 15 and compare to FIFA 18, you will most probably reply with, "It's just like FIFA 18, but a bit more rubbish." Yet if I told you to compare the latter to FIFA 19 you will say, "Like FIFA 18, but a bit better."
As much as the milestone is significant, the industry is still moving quite gradually which may be annoying to a lot of gamers. This may also be one of the reasons why many still ask why games for Playstation 4  and Xbox One are still being created with the new consoles already confirmed to be released next year. I mean, do you want us to buy the games twice even though we still don't know what "cross-playing" still really is?
But still giving it up to the storylines, many have argued that the gaming business is getting better than the content from Hollywood creators and may be one of the reasons why actors are being involved more and more in video games. Many like it when they are surprised by some of their favourite actors playing characters in games.
Take an example of Ghost Recon: Breakpoint that revealed The Punisher's, Jon Bernthal. The excitement was absolutely everywhere since he is well-known for remarkably playing villainous characters. It was actually pretty obvious even before the launch that the game will sell pretty well, with the casting being one of the major reasons among others. This goes the same with Cyberpunk 2077 that has involved Keanu Reeves and the cheer in Microsoft Theatre at this year's E3 pretty much revealed the mountainous sales that the game will make.
But where does this go too far? There obviously games that would have been better off without actors involved. Previous instalments of the Call Of Duty series have been a surprise but not to their advantage. Having Game of Thrones' Kit Harrington as a villain at Infinite Warfare was a nice touch but anyone who has played the game will tell you it was a waste of time. Having a screen time of around 5 minutes in such a long game on screens giving messages was clearly not what many players were hoping for.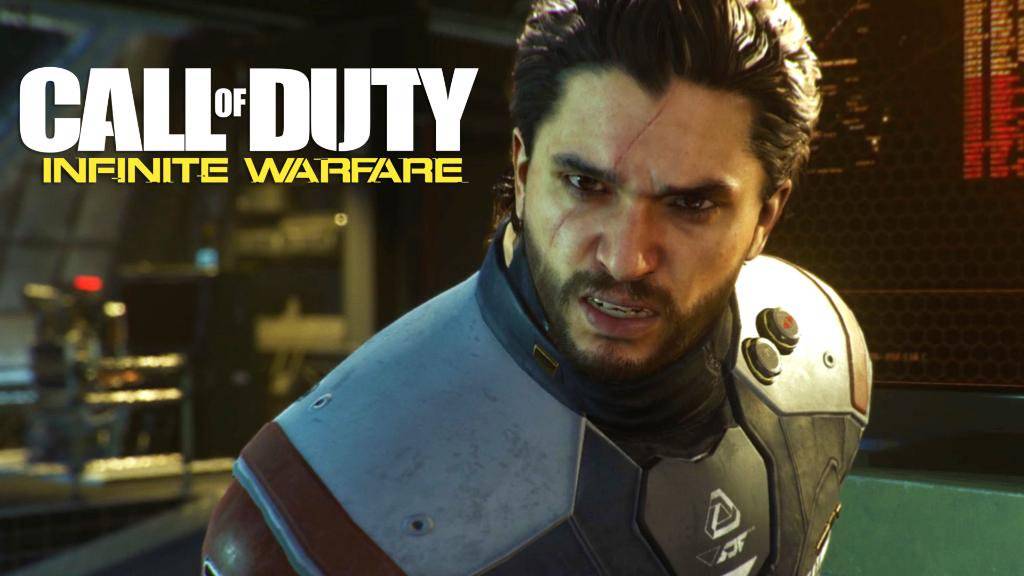 A video game like last year's Spiderman was even praised for the creators choosing to separate the game totally from the Avengers' franchises events, a move that even made a game a surprising success compared to other versions of the title released before. However, Marvel's Avengers that chose to do almost the same thing by choosing totally different actors for the popular characters including Captain America, Thor and Iron Man. The feedback from Twitter that followed after the reveal made it crystal-clear that almost no one was happy with the decision with some even mocking the creators for not investing enough money for casting the movies' actors.
a huge part of the population wants Hollywood separated from the gaming space
Well, this may get you to just conclude that as the norm with social media users that have the reputation of never being satisfied with anything, but aren't the games made for fans? But still, however much a huge part of the population wants Hollywood separated from the gaming space for each to preserve its own authenticity, we can pretty much conclude that that is not likely to happen any time soon.
The gaming industry will always get inspiration from some of the most creative minds who apparently belong to Hollywood as well as talent acts. Hollywood at the same time will still borrow creative and technical ideas from the game developers as well. And if the two sectors continue to learn from each other, then the better for us as we'll keep getting better movie visuals and more creative games.
In the end, it's a win-win situation.