Badili Africa, the Nairobi-based buy-back platform for old phones, has raised a pre-seed round of $2.1M. This funding is co-invested by Venture Catalysts, Grenfell holdings, SOSV, Artha India Ventures, Inflection Point Ventures, and a dozen other family offices from Kenya, Nigeria, South Africa, and India.
Launched in March 2022 by serial entrepreneurs Rishabh Lawania and Keshu Dubey, Badili has expanded to over 37 cities & towns in Kenya with about $2M in annual revenue. Badili buys pre-owned phones and sells refurbished smartphones that are tagged "as good as new, for half the price" and comes with a 12 months warranty.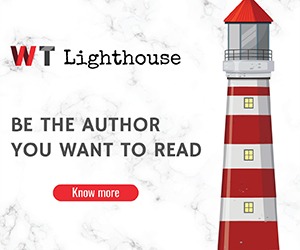 "At Badili, we're building Africa's first ReCommerce company. We work on the concept that one's trash can be one's resource. The used devices acquired go through an extensive repair & refurbishing process and are finally sold to our network of over 250 mobile retailers in Kenya," says Rishabh Lawania, Founder & CEO of Badili.
The forecast is that the global refurbished smartphone industry will grow at an annual growth rate of 10.23% between 2022 and 2027. The overall used phone market in Sub-Saharan Africa alone was over 90 million phones in 2020, as per Badili.
Untapped Smartphone Re-commerce Market
There is a large number of devices which are ready to be sold or exchanged every year. The upgrade or replacement cycle for an average smartphone user in Africa has come down to 15-18 months, and that's where Badili comes in.
Badili operates an eponymous platform — online, physical stores and its "hustler" network — for users to sell and buy used smartphones. Selling/buying used phones through grey markets is a highly opaque process, especially for accurate price discovery.
Consumers don't know whether they are making the right decision regarding price and whether the transaction will be completed on time. However, Badili is addressing this critical issue by employing a price estimation algorithm.
The company runs trade-in services for smartphone manufacturers and retailers to help them sell new phones and help customer fund their new phones. Badili already has trade-in & buyback partnerships in Kenya with all major smartphone manufacturers and Telcos, including Samsung & Apple.
"Badili has an interesting founding story; an ex-employee was arrested and almost booked for murder. All he had done was buy a used phone from the grey markets of Nairobi, Kenya. This intrigued me in understanding how the pre-owned devices market work, not just in Kenya but across the continent. To my surprise, only the grey market resellers controlled the used phones market," says Lawania.
A Parallel Economy
The company says its devices are typically low end, those that retail below KES 30K when new. A large part of that push comes from the offline network, but the startup is also expanding its online channels and working to reach more consumers selling their devices.
A Badili reseller can make 3X more profit on a Badili device when compared to a brand-new one. The startup aims to expand its online-to-offline (O2O) portfolio in Kenya. It already has about 270 partner retail stores, 120 Agent, "Hustler" stores and 2 exclusive Badili stores.
Badili is on a mission to create a parallel economy for consumer electronics across Africa that is standardised, sustainable, and affordable when it comes to price. It wants to make the process of buying a refurbished smartphone as common/ seamless as buying a used car.
"We work a lot on the hardware side as well — i.e. refurbishing the devices so that we can make them equal to or better than the original devices in many cases. We look as deep as onto the motherboard level for repairs while making selling, distribution, and everything else scalable for such devices. We ensure all the processes in the factory are according to the latest standards. Because of being so focused on building the processes and on the quality, we have been able to change the way people consume electronics truly," adds Rishabh.