Badili Africa is serious about upgrading the second-hand gadgets market in Kenya. Launched early this year, customers can access all their services through an easy-to-navigate website. The first recommerce platform in Africa is ready to launch its physical Badili store on July 22nd, 2022.
The launch event will come with free goodies for walk-ins, discount deals on devices, and raffle ticket winners.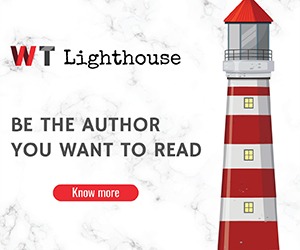 At Badili, you can sell your old phone at an unbeatable price, buy a refurbished phone at almost half the price, and trade in your existing phone for a better one. The first Badili Store will be at Ambience mall, Ring Road, in the Westlands area of Nairobi. An exciting day awaits customers who want to see the store launch.
As soon as the doors open at 8 am, a Badili mascot will greet customers and welcome them to an engagement session. To win a gift pack, customers will pick a random raffle number at the beginning of the launch event.
The Badili team will inform attendees about the various services it offers during the engagement session. Buyback, e-commerce, and repair services will be available at Badili's store.
The buyback program is a simple process of evaluating your old phone and letting you sell it for instant cash. The e-commerce program allows users to get their hands on various phone models that Badili has refurbished. They offer most of these devices at half the market price, in a 'Good as New' condition.
Badili Africa To Open Its First Physical Store In Nairobi
During this launch, Badili will debut its new phone repair service, Badili Repair Pro. The company plans to offer mobile repair services for Samsung, iPhone, Oppo, and a couple of other brand users. This service takes less than an hour at the store and is covered by a 12-month warranty.
"As Badili becomes a household brand and more and more consumers trust Badili, it's important for us to create more avenues for our consumers to connect with us. Our first store in Nairobi marks the beginning of a new journey of a Re-commerce company which will carry on in other cities across Kenya." Rishabh Lawania, Badili CEO and founder.
Additionally, attendees will view various special deals on devices available in the store. After a brief break, Badili plans to introduce a few of its various official partners for the services they offer.
Having received a highly positive response from its customers over the past few months, Badili has also signed several strategic partnerships. These include Elite Technologies, Samsung, and Lipa Later. This is a chance to hear what they do with Badili and what opportunities to take advantage of.
For instance, customers can visit authorized dealer stores across the country to get a valuation of their device and sign off on a new Galaxy S22 Series device. This is because of an exciting Trade-in program between Badili and Samsung.
Post the ribbon-cutting session, the launch day will not be over without celebrating Badili's actual customers. Winners of the giveaway contests would be rewarded with goodie Bags. Moreover, the first fifty walk-ins to the event can expect something exciting to look forward to.
So, book your calendars, and let us see what Badili has in store!