Africa's first buy-back platform, Badili, with its hub in Kenya, is upgrading the second-hand gadgets marketplace. Badili is a Swahili word that means exchange and the startup is doing exactly that; exchanging your old smartphone for a positive value in cash.
It is going to be a simple, and short three-step process of turning your old phone into cash, all at the convenience of your home or workplace. A phone evaluation form available on the Badili website will determine the condition and viability of your phone in exchange for the perfect price for you.
So, get those drawers open and dust off your old phones. This is how the Badili platform plans to turn your trash into cash.
How To Turn Your Old Smartphone To Cash With Badili
Price Evaluation  
Once on the website, the Badili platform's algorithms will help you fill in the details of your phone with exact matches to its brand type and model. It will then determine whether your phone qualifies for resale and show you how much it costs.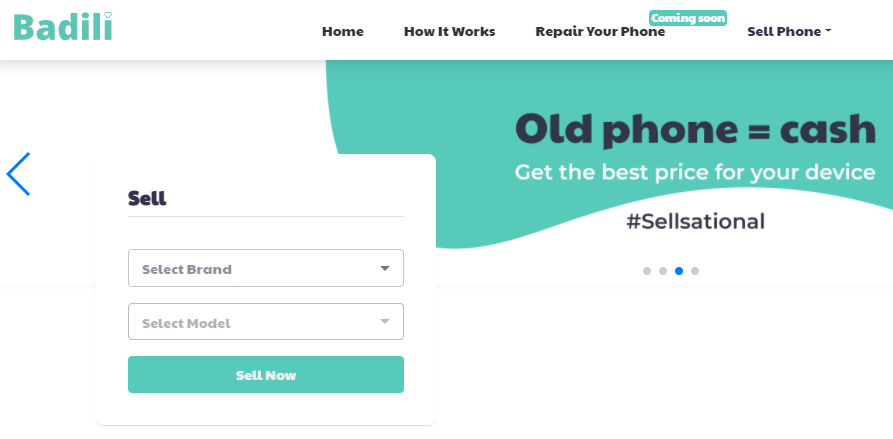 This is a step that will take you a minute at the very longest.
Schedule Pickup
After you have finished with the online evaluation, you can schedule a pickup of the device at your most convenient timing. A technician from Badili will pick the device at your preferred location as well.
During pickup, another step of evaluation will be conducted to finalize the resale. The company will be doing this to check for any differences between the details filled online and the device you hand out.
"For instance, if the battery health is not as per the earlier evaluation, the offer price might change on the app and the reason will be explained to you," says Badili.
The phone evaluation involves three important checks:
Functional – If the phone still works as intended
Physical – State of the phone's screen, body, battery, microphone, camera, etc
Accessories – What accessories you still have like the original charger head, cable, etc
Payment
Once the above steps are completed to satisfaction, payment is processed instantly and sent to your bank account or MPESA wallet. Your old smartphone is now cash in your hands.
The hassle-free and instant cash process promised by Badili on their launch is quite an attractive model. It seeks to remove the inadequacies and inefficiencies in how second-hand devices are sold, a revolution in the e-commerce space.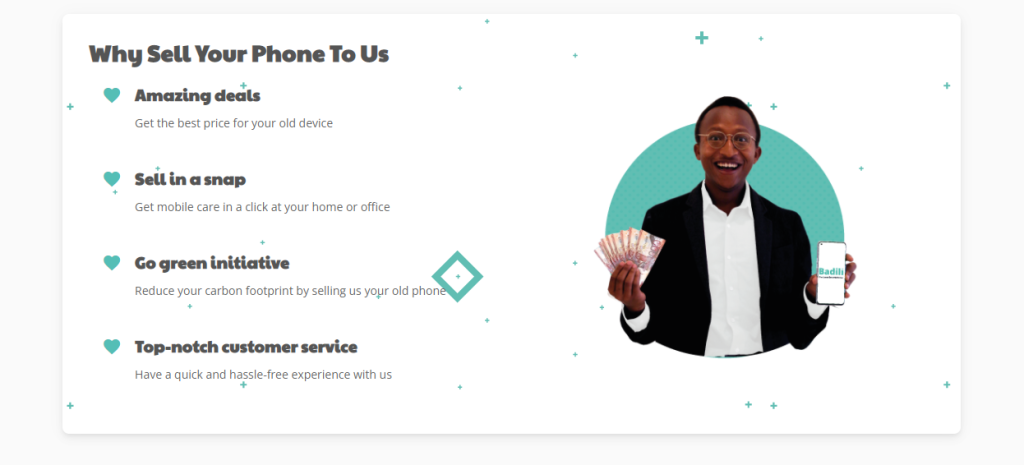 Additionally, this is a really good solution to the huge amount of e-waste that has been accumulating over the last few years in Kenya. According to reports, Kenya generates about 3,000 tonnes of e-waste each year from various appliances and gadgets including mobile phones
"Badili's mission is to not only help consumers resell their devices but also create awareness about the dire e-waste situation that affects today's environment"