It is official-William Samoei Ruto is the winner of the race to be the President of Kenya in 2022. In a tight contest against his closest rival, Raila Odinga, the incumbent Deputy President won with a little over 7 million votes. Leaders from all over the world are sending in congratulatory messages, as Ruto's camp starts celebrations.
Kenyans on Twitter were obviously ready with the memes and reactions, the commentary you cannot afford to miss out on. Here is a roundup of some of the best of these reactions spotted on the timeline.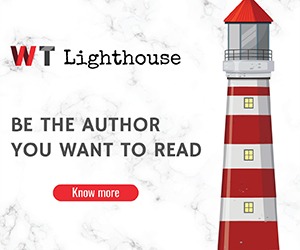 Speaking of people and going to places…
Miguna Miguna spotted in Toronto Pearson International Airport enroute NBO, KE. pic.twitter.com/k5ZuqDDfJQ

— Maktejah Brian™ 🚘 (@maktejah_) August 15, 2022
Alai is supposed to walk naked in Nairobi CBD somebody remind him. pic.twitter.com/8SrFrT3by5

— Allande (@Allande65) August 15, 2022
Hussein Mohammed to Kanze Dena's job pic.twitter.com/TJGCayryHf

— Archie's Shosh 🇬🇧 (@dianenjuguna) August 15, 2022
Wajackoyah and Mwaure votes pic.twitter.com/NmroCwOurh

— R¡cky  (@guylikericky) August 15, 2022
Before IEBC announced results, 4 of its commissioners came out to distant themselves from these announcements. These commissioners stated that they "cannot take ownership of the results that are going to be announced." This, they said, was because of the opaque nature of the last phase of tallying.
More information to follow but in the meantime..
"Babe, what are we?"

◼️In a relationship
◼️Sina maoni
☑️Cannot take ownership due to the opaque nature of the situation

— Oscar Still Wildin' (@kaggzie) August 15, 2022
Given that the President-elect is known for his love of the church…
Tutakuwa tunatolewa dejavu kupelekwa kesha. My lord 😭 pic.twitter.com/NBuXTKp4di

— Jike Jeuri (@izkctm) August 15, 2022
Not forgetting who the real winner in every Kenyan government is..
Eyes on the bag always ✅ https://t.co/c54SSG5gXy

— Trésor (@Donbirhange) August 15, 2022
Anyway, unless they contest it in the Supreme court, the journey to Canaan has reached the end. Or has it really?…
Anyway, safari ya Canaan inaanza fresh kesho tena. 2027 #BabaThe6th

— Nanyuki Billionaire🇰🇪 (@lewis_ngunyi) August 15, 2022
Agwambo pic.twitter.com/ZXqHQPW5Qj

— R¡cky  (@guylikericky) August 15, 2022
Raila to supreme court! paperwork signed, done deal and here we go! Full agreement with orengo. #kenyaelections2022#RutoThefifth pic.twitter.com/yTXlW29EoF

— Malloy⁴⁴ (@Malloythegooner) August 15, 2022
So I learnt Atoti for NOTHING?😭

— 𝒐𝒓𝒑𝒂𝒉😾 (@orpaaah) August 15, 2022
Finally, stay peaceful and remember, it's just an election. The real enemy is poverty. Let's get back to work!
Mwenye alisema izi vitu tuweke kwa lungs sio kwa roho apewe tatu kwa bill yangu.

— Kimathi, Inc (@KimathiInc) August 15, 2022