It is a cold month in Nairobi and most parts of Kenya. Apart from a portable heater and lucky cuddles, good entertainment should bring some heat to your home. Netflix boasts of a vast library of content, new and old, and I have selected a few of the best. From blockbuster action to stand-up comedy, here is what you should try on Netflix Kenya this week.
Netflix Kenya Now Showing Spider-Man No Way Home
Spider-Man: No Way Home
Now, over half a year after No Way Home premiered in theaters, the movie is finally available to stream on Netflix. Spider-Man: Sony released No Way Home in December 2021, and you're lucky if you missed spoilers to date.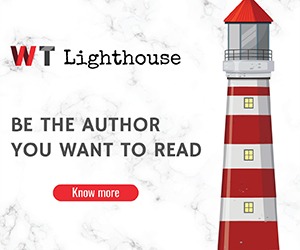 Peter Parker seeks Doctor Strange's help to make people forget about Spiderman's identity. However, when the spell he casts gets corrupted, several unwanted guests enter their universe. How does it end? Find out on Netflix.
What's in a Name?
This is a 40-minute talk that Dave Chappelle delivered at Duke Ellington School of the Arts in Washington, D.C. The theater was supposed to be named after him, but he insisted it be called the Theater for Artistic Freedom and Expression.
The stand-up offers a heartfelt tribute to the school and the educators who helped shape his artistic sensibilities. Chappelle also defends The Closer, his last controversial Netflix special.
The Gray Man
Starring Chris Evans, The Gray man is Netflix's latest attempt at blockbuster content. The CIA recruited a prisoner to do off-book assassinations, but things take a turn when he learns too much. Suddenly, the CIA has to hire someone to do an off-book assassination on the prisoner.
The Gray Man has everything you'd crave in a high-octane action movie.
Resident Evil
Resident Evil has been getting adaptations for years, from movies to TV shows, and now, the latest Netflix television series, has dropped. Over eight episodes, Resident Evil follows two plotlines.
In 2036, the zombie apocalypse has happened, and the protagonist is traversing the globe trying to figure out how to stop it. On the run from the Umbrella Corporation, he investigates how the T-virus is mutating. The other plotline occurs in 2022, with the protagonist as a teenager.
Country Queen
Set in contemporary Kenya, Country Queen is a family drama series that tells the story of ordinary Kenyans fighting against a corporate power. The series focuses on the issues of land grabbing and exploitation, and how these impact the lives and relationships of the characters and communities.
It is the first Netflix Kenyan licensed Branded Series and has 6 episodes in the first and only season so far.