Have you been looking for a water dispenser but not sure what to get? If, yes, then this post is for you. As you might have seen from most dispensers, they are usually Bottled Water Dispensers. They work by having a large water bottle upside down on the top of the machine. In the end, it requires lots of arm strength. This is why we have found the perfect dispenser to reduce the effort of getting the work done. Mika has made the Infrared, Touch Free Dispenser that you need in your life.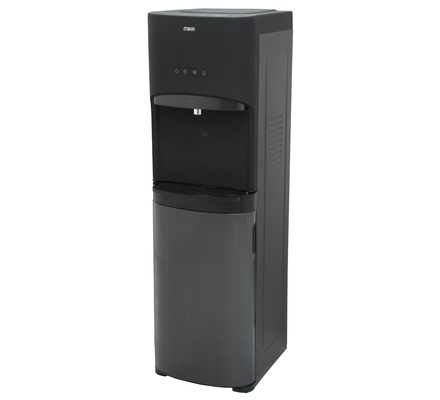 It's all about the Infrared Sensor Technology
This water dispenser supports Infrared Sensor Technology whereby you do not have to touch the appliance to dispense water. The sensors have infrared detectors that operate using infrared light. When a user places a cup in front of a sensor, the light bounces off the cup onto the detector that turns the tap on and off. The sensor signals are sent to the valve and trigger it to open and produce water. This makes it completely hygienic and safe to use especially with the ongoing pandemic.
No Lifting Required
This dispenser is a bottom loading dispenser. This means that if you mount the water bottle at the bottom which makes loading easier. It's easy on your back as there is no lifting required from the heavy water bottle. The water bottle is also concealed inside the dispenser which gives it a modern, sleek design that provides a neat, cleaner look and can blend more easily into your aesthetics.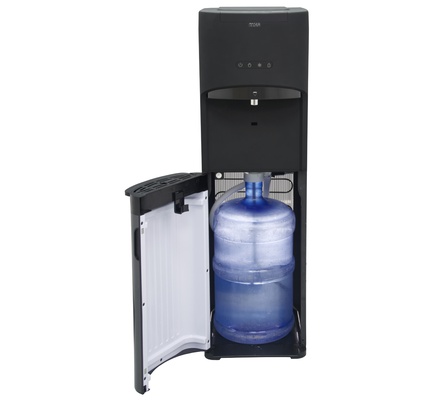 More Features
High-efficiency Compressor Cooling
Hot, Normal & Cold Water Function
Total Power 660W
Heating Capacity 5 L/h
Cooling Capacity  2.5 L/h
Hot Tank Capacity 1 L
Cold Tank Capacity 3.2 L
Child Safety Lock for hot water
Unique LED Light Indicators
Hot & Cold Water Power Switch
Power Protection Fuse
Stainless Steel Hot Water Tank
Price
The ultimate deal-breaker when it comes to purchases but fret not this water dispenser is cost-effective and an investment in our opinion. You can get the Mika Infrared Touch Free Water Dispenser for KES 26,995 from their official website.