Flying taxis is a concept that Kenyans have only heard about from other countries especially the developed ones like the U.S. and Japan. But this is also mostly due to the fact that the tech is still in its early stages even in those nations. Well, it now looks like Nairobi is about to experience the magic sooner than we even expected. This is all thanks to a deal made between Kenya Airways and Brazilian aircraft manufacturer Embraer to spearhead this innovation in the market.
As reported by Business Daily, the national carrier plans to help people cut travel time from the Jomo Kenyatta International Airport (JKIA) to the city centre to just six minutes.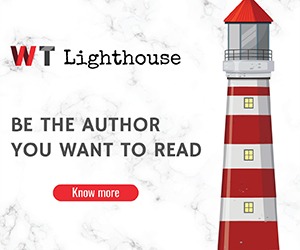 The project is expected to take some time as the Embraer plans to establish the flying taxis dubbed Electrical Vertical Aircraft (EVA) in the country from 2025. This was revealed in the Memorandum signed by both parties last week through Kenya Airways' newly established subsidiary Fahari Aviation. This is a wing formed by the carrier to deal with drones and has already opened unmanned aerial vehicles school to train interested Kenyans.
EVAs are traditionally autonomous aircrafts that carry up to 250kg of load at 400km per hour with a range of 250km. They are loaded up with automatic systems that consist of radar, lidar and 12 camera sensors in order to navigate without human intervention.
However, the EVA will initially roll out as a manned aircraft with one pilot, as confirmed by the company.
"We are thrilled to partner with Kenya Airways to provide new forms of air mobility throughout the region for both people and goods. The creation of disruptive and widely accessible Urban Air Mobility solutions will help democratise mobility by making it more accessible, affordable and giving communities more options," said Andre Stein, CEO of Embraer's Urban Air Mobility (UAM) Solutions unit.
"With our aircraft and aerospace services backing and Kenya Airways' innovative approach to air mobility, we are enthusiastic about opening this region to more sustainable and community-friendly air access for all," he added.
Other than saving time, this partnership is part of a move to continue introducing electric mobility in Nairobi and the whole country as well. The team-up is also set to help Kenya Airways shift its fleet to zero-emission electric planes.
As said earlier, this comes at a time when other markets are also establishing this mode of transportation as a way to reduce traffic congestion and carbon footprint.
"With this partnership, we look to develop innovative air mobility solutions for our clients in Kenya and throughout the region," said Kenya Airways CEO Allan Kivaluka.
So we can definitely expect the future of transportation in Kenya to get interesting.