In an announcement by Uber today, the ride-hailing company has introduced Uber Cash to the African market, including Kenya. According to Alon Lits, Uber's General Manager for Sub-Saharan Africa, the service is going live this week in different countries. Namely South Africa, Nigeria, Uganda, Ghana, Ivory Coast and Tanzania.
What is Uber Cash?
Uber Cash is a method of payment where you can prepay for your upcoming trips. In Kenya specifically, we can use M-Pesa and EFT to pre-pay for our rides.
Uber aims to increase the ride traffic in Africa by boosting the volume of funds sent to digital wallets and making payments more convenient. Uber will still accept cash but this digital wallet move helps them make more strides on financial inclusion through mobile money.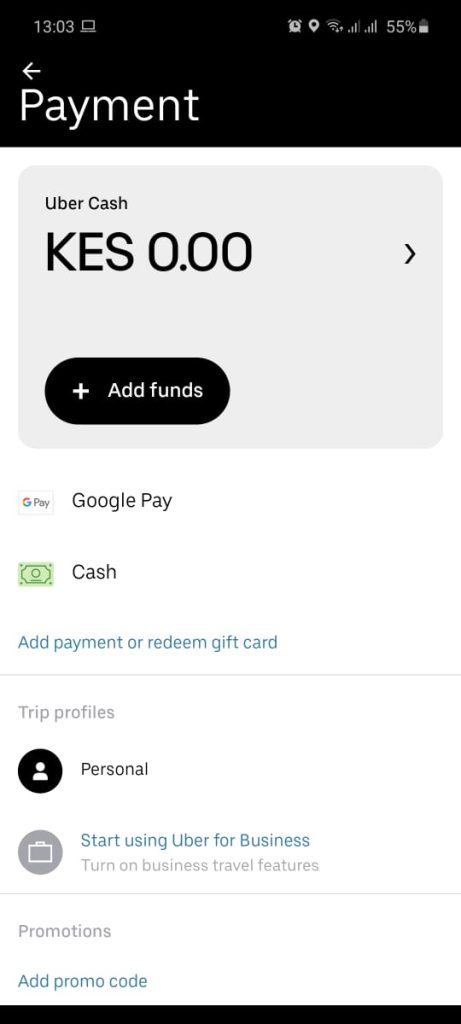 Open the Uber app menu and tap Payment

Tap Add Funds and select an amount to add to your Uber Cash balance

Select your payment method, then tap Purchase
From here, you can add either KES 500, 1000 or 2000 to your Uber Cash wallet which is sourced from either your card or MPESA. Uber Cash will be applied automatically to your next ride or Uber Eats order unless you're using a business profile. To turn off Uber Cash, tap your payment method after entering your destination.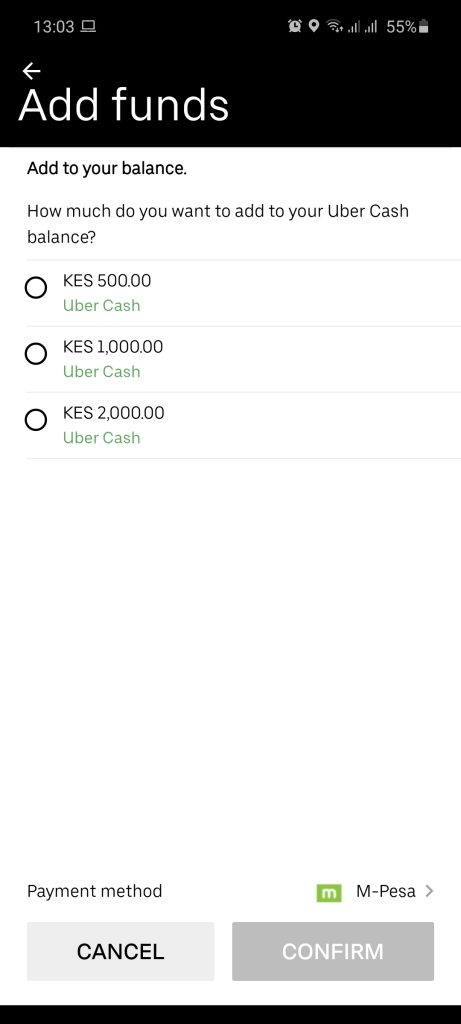 Uber cash comes as a way to ease payments in Kenya to Uber drivers as it easily deducts the trip amount from your wallet hassle-free. At the moment not everyone seems to have it but you will soon see it integrated into your app.
This is all in light of all the Coronavirus that's affecting many African countries. The company also has some measures in place to try and fix this.
We're actually leveraging facial recognition technology to check that drivers are wearing masks before they go. said Lits. Uber Africa is also experimenting with impact safe, plastic dividers for its cars in Kenya and Nigeria.