The Coronavirus has hit pandemic levels and is slowly creeping into the African scope. The first confirmed Kenyan case was reported today and that has sent ripples across the country. The Ministry of Health has advised that we stay calm and follow the Health guidelines. This issue then leads us to come into terms with the fact that we need to resort to work from home.
Companies like Zoom, Microsoft and Google are offering free Softwares to ease the possibilities of a work from home economy.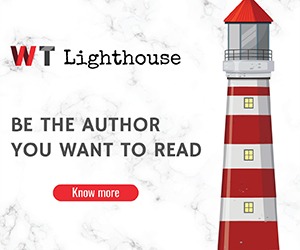 Free Work From Home Softwares
Countries that act fast can reduce the number of deaths by a factor of ten. And that's just counting the fatality rate. Acting fast also drastically reduces the cases, making this even more of a no-brainer.
Zoom has lifted time limits on its video calls for the free versions in China, as well as for schools in Japan, Italy, and the US, by request.
"We really want to do what's right. The opportunity to get more people exposed to Zoom we think, will reap benefits in the future." Zoom's Steckelberg told Yahoo.
The main feature of Zoom is meetings. The "Meetings" service is designed for collaboration, training, and technical support.
It features:
Whiteboarding

Screen sharing

HD video and audio

Remote screen control features

Host up to 100 participants.

40 mins limit on group

meetings

.

Active speaker view.

Fullscreen and gallery view.

Simultaneous Screen Share.

Join by telephone call-in.

Personal room or

meeting

ID and more.
Microsoft is offering anyone its premium version of Teams for free for six months. It has lifted existing user limits on its free version. The premium Teams product was already available for no extra cost to those who pay for the Office Suite.
Activity feed management

Assistant bots

Built-in & custom tabs

Call management

Channel favouriting & following

Chat/instant messaging

Conversation tracking

Customizable alerts

Customizable for each team

Email-style threaded conversations

Meeting scheduling

Multi-factor authentication

Notes

Office 365 & custom connectors and more.
Google announced last week that it would offer its enterprise videoconferencing features. For example, larger meetings of up to 250 people and the ability to record these meetings. G Suite and G Suite for Education customers will be free up to July 1, 2020.
G Suite for Work gives you a professional email, online storage, shared calendars, video meetings, and more. Googles Apps makes collaboration simple and effective. You will have the ability to share spreadsheets and documents, create video conferences with Hangouts, and use instant messaging.
G Suite comprises
Gmail,

Hangouts

Calendar

Docs

Sheets

Slides

Keep

Forms

Admin panel

Vault for managing users and services.