Have you ever heard a song, liked it and wished you knew the name of the song and who sang it? Well, now you can. Other than Shazam, here are a couple of apps you can use to help you identify these songs.
How The Music Identifier Apps Work
Song identifier apps work with cloud connectivity to an online-based database. First, they sample the music being played by the user, make a digital fingerprint from the sample and compare it against the online database for a match. Once it hits a match, the details of the song artist, album and title are returned to you. Some also give you lyrics to the song as well as the link to download the song.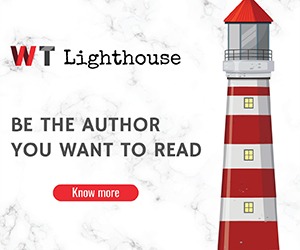 Shazam (The OG)
This application can identify nearly any song that you are playing or is playing near you in a split second. You no longer have to type lengthy lyrics search terms to discover your next favourite artist and more of their work. Shazam is a cross-platform app and is free. It topped the list of some of the most used apps in 2019 and it definitely won't disappoint.
Apart from Shazam, here are some other apps you can use to identify the songs you have heard.
Cortana on Windows 10 (Hey Cortana)
Cortana is Microsoft's digital assistant and was introduced to us through Windows 10. If your device uses Windows 10, you can utilize Cortana to identify songs. To do this, simply open Cortana and if you have the voice feature enabled say "Hey Cortana, what song is this?"
Another neat feature is that Cortana can recognize songs playing directly on your PC in the same way. In this instance, make sure you aren't using headphones and that your device's microphone will pick up the audio being played.
Alexa and Google Assistant Music Commands (Using Lyrics To Identify Songs)
If you recall song lyrics, but can't seem to remember the song title, you can say "Alexa, play that song that goes, 'I used to rule the world, seas would rise when I gave the word," and she would know to play "Viva La Vida" by Coldplay.
Genius (Share Your Music)
Genius is also one of the most popular and high-rated apps for identifying a song. Not only can it identify the song for you, but it'll also show the lyrics and the official music video. Once you identify the song, you can either choose to share it via other apps or play it directly on your phone using Apple Music, Spotify, etc.
MusicID (Shows YouTube References)
The identification of songs is fast and all you have to do is tap on the microphone button in the app to get it started. Once identified, the app will provide you with complete details of the song and also YouTube videos and similar songs. You can purchase the song from the app itself through iTunes, or Amazon and share song information with friends. It has a clutter-free interface and just about the perfect combination of options available for the user, neither too much nor too less.
SoundHound (Hum Your Song)
Perhaps one of the closest tools to Shazam. SoundHound provides users with a full-featured music identification interface with a big orange button that reads "Ok Hound." When users hit this button, SoundHound will begin tagging whatever it is you are listening to. Some neat features of SoundHound are it allows users to sing and hum into the microphone of their device. SoundHound will recognize that catchy song that has been stuck in your head for days.
Audiggle
Similar to Shazam and SoundHound, Audiggle will listen to whatever is playing on your PC. With this recognition tool, you can capture audio from not only music but also a variety of other sources.
With Audiggle, you can capture just about any major audio source. While Audiggle works best by capturing high-quality audio, it can also recognize background music.
Musixmatch
Musixmatch lets you search and share song lyrics & translations. Additionally, Musixmatch enables you to display lyrics synchronized with music being played. This means the tool can access your music library and track lyrics from several music streaming services such as Spotify, Google Play Music and YouTube. Users of Musixmatch will have access to a huge catalogue of music lyrics in the translation they need.