Yesterday was Google's day to finally reveal its products for the year. And even though everyone was waiting for the Pixel 4 (that had pretty much everything about it out there already) the gamers were in for a treat. Google's new gaming platform, Stadia, was clearly shown as part of the presentation but not much was told.
However, with everyone already asking questions about its details, some had already started leaking prior to the event. Basically, Google has kept proving to us that they don't care about that secrecy stuff. The new cloud platform had its VP of engineering reveal some enticing details about it almost a week ago.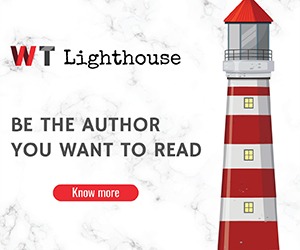 The main question around it has been what will be brought to the gamer's table other than the lack of a console. Well, in Madj Bakar's words, Google Stadia is expected to be more faster and responsive than any other gaming system, now or the future.
We would all want to believe that other than the accessories, everything else is basically virtual. This means everything about it depends on internet connection. Even how responsive your controls are. Everything! And that's where the question about latency comes in. Well, Google has a plan for this.
According to the VP, Google believes that its advanced tech can help overcome the problems brought about by the long distance between gamers and the extensive web of datacentres. This is considering it always results in lots of buffers that ultimately ruin a player's gaming experience.
To fix this, Google intends to include techniques like increasing fps(frames per second) rapidly to reduce latency between player input and display or even predicting user inputs. You heard that correctly, Google plans to start predicting what button you might press next and then simply do it for you. No hustle, right?
Wrong! See, this would work best with cheaters, but not everyone is pleased with this. Go check Twitter.
That's just stupid first of all that might as well be impossible to get right consistently second of all when it does get it wrong about 60% of the time or most likely more the input delay will just be more than it already was without the predictions

— ?Spooky Xonio? (@XonioYT) October 10, 2019
What happens if whatever tech is being used gets it wrong. Yes, today's technology is surprisingly advanced. But we've all used a couple of stuff that turned out to fail most of the time. I highly doubt this will be any different.
Moreover, such moves in professional gaming are considered as cheating. Why? Every move you make is required to be your very own effort. So how will that happen? Will the rules have to be bent if Google Stadia is now incorporated in the world of e-sports. For beginners who just need help playing video games, this will be okay for them. For everyone else who is into serious gaming, not so much. Either way, let's wait till November 19th.
Autocorrect for gaming?? pic.twitter.com/n7HLXIKkyz

— Ryan (@JackBurtonPCX) October 9, 2019