Samsung Galaxy S4 Users Are About to Get Paid!
Well, if at one point in time you were an owner of the Samsung Galaxy S4 then you are about to get some free mula.
Samsung has authorized a 1.3 Billion shillings payout to all Galaxy S4 owners.
Why? See, the company did a little bit of cheating when it came to the benchmark scores of the device and when this was found out, a class-action lawsuit was filed against Sammy.
Five years later, the lawsuit has paid off. More for the lawyers than the device owners but it's still free money. As part of a settlement, Samsung has agreed to pay 1.3 Billion shillings to all 10 million people who bought the S4.
Don't get too excited, because as huge as this amount sounds, you'll only be getting around one thousand bob, because that huge figure in billions is being divided amongst all owners.
Those who should be excited, however, are the lawyers, who get to pocket 1.5 Billion shillings!
Don't you wish you'd have been a lawyer now?
Men are Trash, but you can't say that on Facebook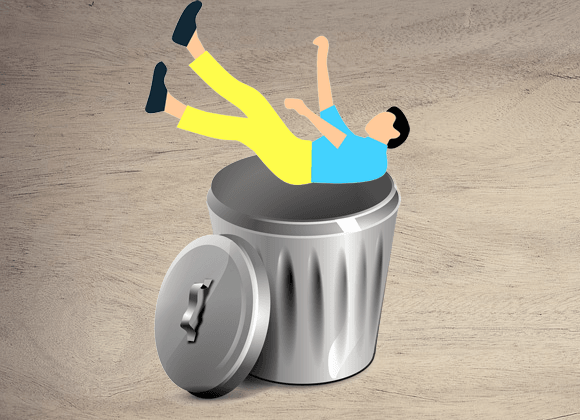 The phrase men are trash has become a little bit too common. A day does not pass before we see someone throw around the phrase on social media whether called for or uncalled for.
With that line of thought, Facebook banned users from using the phrase in their posts, well, because the platform considers in hatespeech.
Clearly, this move has not sat well with a huge number of people who have expressed their disappointment in the move, despite this being implemented a few years ago.
The other day, a Facebook employee asked Mark Zuckerberg why the company labels the term as hate speech and in his response, Mark said that this was in an effort in protecting all users, regardless of their gender, race or religion.
Mark gave an example, that is the phrase was, 'Muslims are trash' or 'Women are trash', then the effects would be far much worse, he, therefore, says that Facebook treats 'men are trash' as a discriminatory statement against men.
If your argument is that Facebook should protect the minority or previously oppressed groups, then Mark has a response for you;
"We've made the policy decision that we don't think that we should be in the business of assessing which group has been disadvantaged or oppressed, if for no other reason than that it can vary very differently from country to country…
So what we've basically made the decision on is, we're going to look at these protected categories, whether it's things around gender or race or religion, and we're going to say that that we're going to enforce against them equally,"
Are you a user of JTL Faiba? What's your experience? Ours is straight from hell!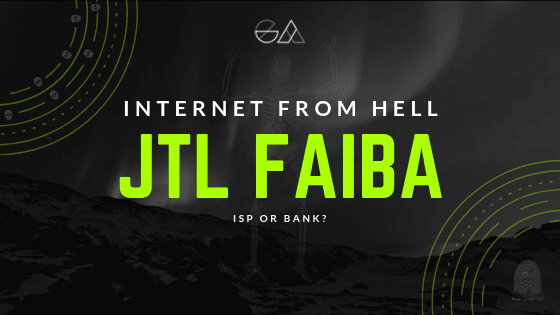 Last week we tackled the issue of Zuku's terrible service and customer care under the Internet from Hell service. This week, we look at the sins of JTL Faiba.
Who have been very bold to taunt their "superfast" speeds with TV ads all over. We have nothing against the ads, actually, our biggest problem with the company is how long it takes to get an installation in your home.
From our experience, we were promised to have a complete installation within eight days of payment. In African timing manner (which is a really bad thing btw), we got our internet connection after 30 full days and this is after threats and numerous calls to their customer care agents.
You'd think that after all that wait, they'd have unbeatable speeds? Well… Just read the whole thing for yourself…
TL;DR: JTL takes your money, keeps it without providing a service and when they do, it's internet straight from hell.
Mass transit services Swvl and Little Shuttle hit a bump
In a move that elicited a lot of virtual uproars (it's virtual because it was only on Social media), the National Transport and Safety Authority of Kenya (NTSA) issued a directive banning both Swvl and Little Shuttle from operating in Kenya.
Before you throw your rotten tomatoes at the messenger, NTSA says that the move was due to licensing issues (which btw makes a lot of sense). The buses that Swvl and Little Shuttle operate are registred with a TSV license which means they are meant for tour services and not commuter services – which requires a PSV license.
In line with the directive, Little Shuttle was off Keyan roads as from October 1 but their counterpart Swvl seems to have balls of steel as the company is still in operation as if nothing happened.
While the NTSA is quite clear that they are willing to work out the issues with the two companies, Little Shuttle regrets that the transport safety watchdog decided to ban their service first, without engaging them in talks.
Swvl, on the other hand, claims that they are already in talks with the relevant authorities to ensure that the company complies with all laws of the land.
It's an interesting turn of events that could be misinterpreted into a stifling of innovation or even worse, interference of rogue public transport cartels, but then again, as far as we know, that could be the case.
 More to Read
+ Microsoft made a folding Android smartphone
+ Mobile gaming is growing but are its players real gamers?
+ Here are all the features WhatsApp stole from Telegram
+ Airtel is gaining on Safaricom but what does that really mean?