Anyone who has had an opportunity to play a modern-day video game from any platform can relate to the offers that players pop-up presenting a selection of in-game rewards or items for a set price called loot boxes. These offers that are mostly purchased using real money have given diehard players great items be it weapons, skins, cosmetic rewards but have recently been raising eyebrows. This is not to mentions the huge profits that the companies themselves earn form them.
Critics of the loot box business model have ended up comparing these microtransactions to gambling because the odds of obtaining specific rewards are often unknown to the buyer, and because the desire to find the rarest items can lead some players to continue spending money on a game with little return on investment.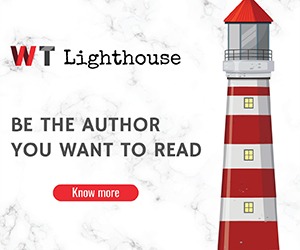 Concerns have kept on rising that these loot boxes were exposing children and gamers in general to addictive forms of gambling which then made legislators mostly in Europe and the US consider strict regulations on the growing practice, leading to a hearing with Federal Trade Commission held on August 7th to try and figure out the right ways to go about it.
The hearing that basically involved the industry's biggest players, as well as Electronic Software Association (ESA), was then used to address the issue of randomised digital purchases that are earning the lobby billions of dollars but exploiting the consumers greatly.
Having kept mum for a while on where they stand, it obviously came as a huge surprise when ESA announced that Sony, Microsoft and Nintendo that are responsible for three of the biggest gaming platforms had all agreed to change their approach to loot boxes and other surprise mechanics.
The agreement then meant that the three companies would require video game publishers to disclose the odds of receiving items when selling loot boxes, making it less of a gamble when you decide to spend your money on either. But the three companies aren't the only ones as Corporations like Google recently update its policies for games in the Google Play Store with similar standard as well as Apple that introduced a disclosure policy for games about two years ago.
According to the statement by ESA, the three companies plan to execute this disclosure policy by 2020 and luckily for them, video game publishers like EA, Activision and Ubisoft have already agreed to adhere to the new policies by disclosing the odds for their loot boxes by the end of next year. And as much as some may have wanted more done, it is good to imagine that the new consoles and video games set for future launch will begin on a good page at least.
"As an industry, we take our role in this conversation seriously," a statement from the ESA said. "We plan to underscore to the FTC our industry's deep connection to our community and shared desire to work with policymakers, parents, and players to provide the information they need for a positive game experience."
And while there had been much more hostility form European countries with some like Belgium and the Netherlands banning the sale of digital loot boxes altogether, we'll have to wait and see how they react to these new policies.