News broke that Google was revoking Huawei's Android license alongside pulling their support for both hardware and software following the US government's directive to blacklist Huawei from doing business with U.S. companies. This meant that Huawei future devices will no longer have access to Android updates or Google services.
Following Google's footsteps, Intel, Qualcomm and a number of other American chip makers have also cut their ties with Huawei which leaves the company high and dry having lost a huge chunk of its suppliers.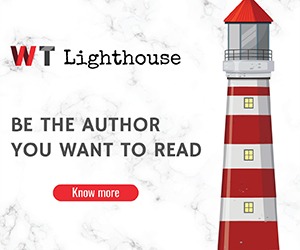 However, things may be bad but it's not the end for Huawei. The company, whose mobile, laptop and server business has been hit hard by the ban, seems to have been well prepared for such a scenario with contingency plans when it comes to software and hardware components that they need to keep their business running.
Custom OS
Reports indicate that Huawei has been developing its own proprietary operating system since 2012 when the US first started investigating Huawei. "We have prepared our own operating system, if it turns out we can no longer use these systems, we will be ready and have our plan B," Huawei CEO Richard Yu. The company is believed to have alternative Operating Systems for both its mobile phones and laptops which run on Android and Windows respectively.
A few days back, Huawei's CEO acknowledged that the company would prefer to work with the software developed by Google and Microsoft but in the case of a total ban (which has now happened), the company would now have its own software to fall back on.
Hardware Components
When it comes to hardware, Huawei relies heavily on American suppliers to provide chips for their servers and laptops. While Huawei makes chips for their mobile phones, they will probably need to start developing their own laptop-grade chips but before they get there, reports indicate that the company has been stock-piling chips in anticipation of the ban that recently took effect.
Bloomberg states that Huawei has stock of chips to last it at least three months of production as the Chinese device manufacturer weighs in on whether Trump is just bluffing or the ban is actually a permanent write-off.
There are also reports that the company has stocks of up to a year's worth of components that it deemed to be subject to higher risks of export controls.
"The company [Huawei] has known this could be a possibility for many years. We have invested heavily and made full preparations in a variety of areas, including R&D and business continuity, which will ensure that our business operations will not be greatly affected, even under extreme conditions," said Ken Hu, Huawei's deputy chairman, in a memo to employees.
The End Game
If Trump's directive stays, Huawei's consumer business will suffer a big blow even if the company has a contingency plan, especially when it comes to software.
Hardware components might not be a big deal as a majority of consumers will not really care as long as the devices function as they should but when it comes to software, there will be an uphill task in convincing customers that their own proprietary software – both on smartphones and laptops is just as good as Android and Windows and all this is without looking at what it means for developers who will probably be forced to create apps for Huawei separately.
The ban doesn't just affect Huawei, CNN reports that Huawei spent around $11 billion on U.S. companies, purchasing both hardware and software components and such a ban by the Trump administration will see a huge loss in revenue for these companies.
On top of that, American companies such as Apple – who consider China as one of their bigger markets will suffer tremendously as there are already unofficial calls to boycott Apple products which could further slump the fruity company's revenues since they have been seeing a slow down in smartphone purchases.
The economic war between the U.S. and China will definitely have a wider ripple effect than the two governments realize as they fight over who has the bigger balls.