Chrome users will attest that using the browser is probably the most toxic relationship they are in. Yes, Chrome is great and all but, for lack of a better word, it's a gold digger. The browser gobbles up all available resources without a care in the world.
So, when I came across a browser that purported to potentially replace Chrome, I was excited since the likes of Opera and Mozilla had failed me in the past despite all the hype their individual makers came with.
Guys, I found a browser that doesn't heat up my laptop as Chrome does. Further testing required before I recommend.

— Saruni Maina (@SaruniBM) May 1, 2019
That was May 1, starting the month with a new browser, it felt good. The browser in question is Brave, a browser that started off as a mobile browser but has now matured to a full desktop browser.
Since inception, Brave's selling point has always been privacy. The browser claims that, unlike others, it does not make you the product thus your browsing remains private and secure. Anyway, without a focus on their marketing shenanigans, here's why Brave was so enticing to me:
Based on Chromium –  Brave is based on Chromium which means that it has the same engine as Chrome and thus all the features that we love on chrome are already available on Brave – some features are even built-in and don't require a third-party extension, such as adblocking. This also means that it was relatively easy to move all my data from Chrome to Brave, including saved passwords, bookmarks and your browsing history.
Brave Shield – Among the built-in features is Brave shield which will actually be reason enough for people to switch. Shield houses an ad blocker that also blocks auto-playing videos, script blocker that prevents tracking among other features such as 3rd party cookie blocking and forcing HTTPS. It even has controls to allow or disallow scripts from specific social media platforms such as Facebook, Twitter and LinkedIn.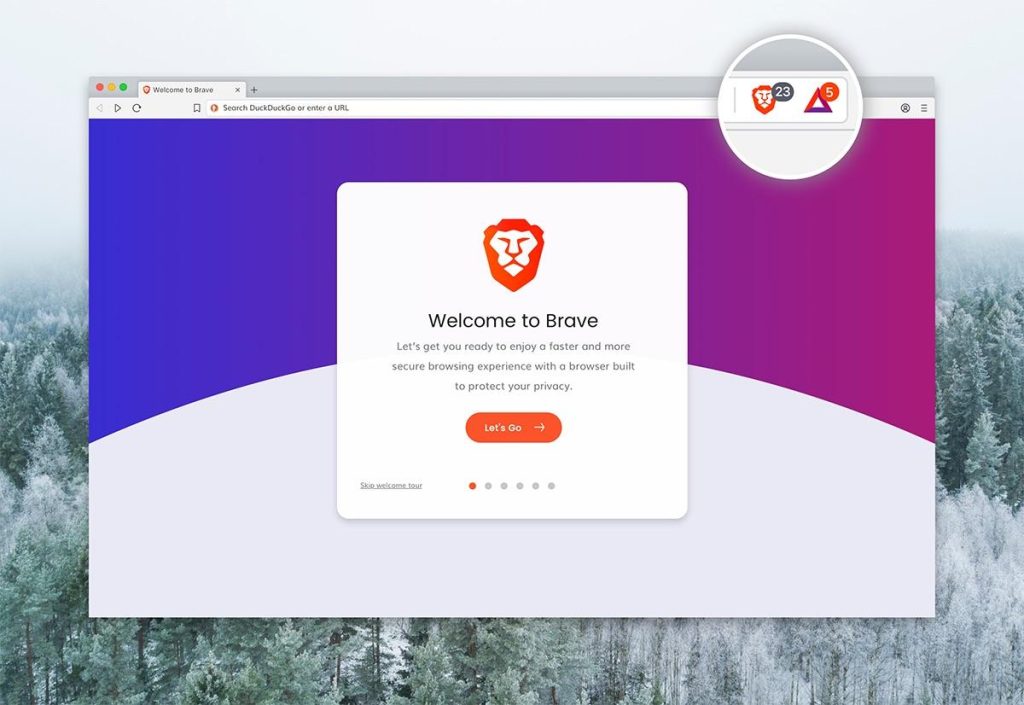 Brave Rewards – Rewards is a unique feature that Brave offers users. The idea here is that you get rewarded when you view verified ads offered by Brave. Brave claims that the ads do not collect any of your personal data and they are purely based on your browsing behaviour. The rewards are in the form of tokens which can be used to "tip" your favourite sites who have signed up for the program.
Resource Management –  I have a HP Envy laptop that's too thin for its own good with poorly implemented fans which means that any slight load, sends the machine on heat with the fans on overdrive. This happens a lot with Chrome but amazingly, Brave was better at managing resources and I would not get the same aggressive behaviour.
Almost Replaced Chrome
I used Brave for a total of seven days before it hit me that I could not live without Chrome, at least for now. As annoying as Chrome is there are a few things that just work, here's what made me turn back:
Adblocker – Having an adblocker is great but only if you have proper controls. Brave's in-built ad-blocker does not allow me to whitelist websites which means that each time I visited a site that I wanted to support by allowing them to show me ads, I would have to manually disable the adblocker.
Chromecast support –  I use Chromecast a lot. 90% of my devices at home run on Android, which means that there's plenty of Chromecast supported devices including the TV. So when I learnt that I could not cast my browser to my TV anymore, that was the breaking point, I threw in the towel.
Sync Between Mobile and Desktop – You know how you can easily view your mobile history from your desktop and vice versa on Chrome? Well, with Brave this is not the case. The two browsers only share bookmarks and that's it. Your passwords are not synched, your history is not synched and it totally feels like you are using two different browsers instead of one.
I am well aware that Brave is working on the missing features and as it is right now, a lot of people will actually enjoy using the browser but for me, one who likes continuity, I will just have to wait until everything works as expected. For now, better the devil I know.
And just like that I'm back on Chrome. Why? Cast. I need to have Chrome Cast functional on my browser. That's literally a deal breaker for me. https://t.co/4sJBzrsf9Y

— Saruni Maina (@SaruniBM) May 5, 2019