"Yesterday, as a result of a server configuration change, many people had trouble accessing our apps and services. We've now resolved the issues and our systems are recovering. We're very sorry for the inconvenience and appreciate everyone's patience." This was the statement that Facebook officially gave through their Twitter account after a 14-hour outage that affected their services including Facebook, Messenger, WhatsApp, Instagram and Oculus.
If you are looking for further information on the outage, you will not get it and this is because Facebook did not avail it. The company had earlier expelled doubts that the outage was caused by a hack or DDoS attack,
"We're focused on working to resolve the issue as soon as possible, but can confirm that the issue is not related to a DDoS attack," the company said.
Therefore, it makes no sense at all as to why they are being secretive on the "server configuration change".
Server configuration change
This statement in itself raises a lot of questions. One, it is clear that, if indeed it was just a server configuration change, then Facebook shot itself on the foot and they are fully to blame for the outage. But the questions remain, what is this "configuration change" that Facebook is talking about? If the whole thing went as planned, what would the change have achieved? Also, what servers exactly were being worked on seeing that a variety of Facebook-owned services were affected? And why did it take 14 hours just to resolve?
Someone might say that I am feeling entitled to an explanation, but for a company whose services literally control the social media space in the country, Facebook really does owe us a detailed explanation, to say the least.
Seeing that the blue-themed social media giant is not willing to give these answers, it leaves room for speculation but not Rihanna's wild thoughts, no, we'll keep it in line with the events the reasons given by Facebook on their tweet.
Interconnected Facebook Services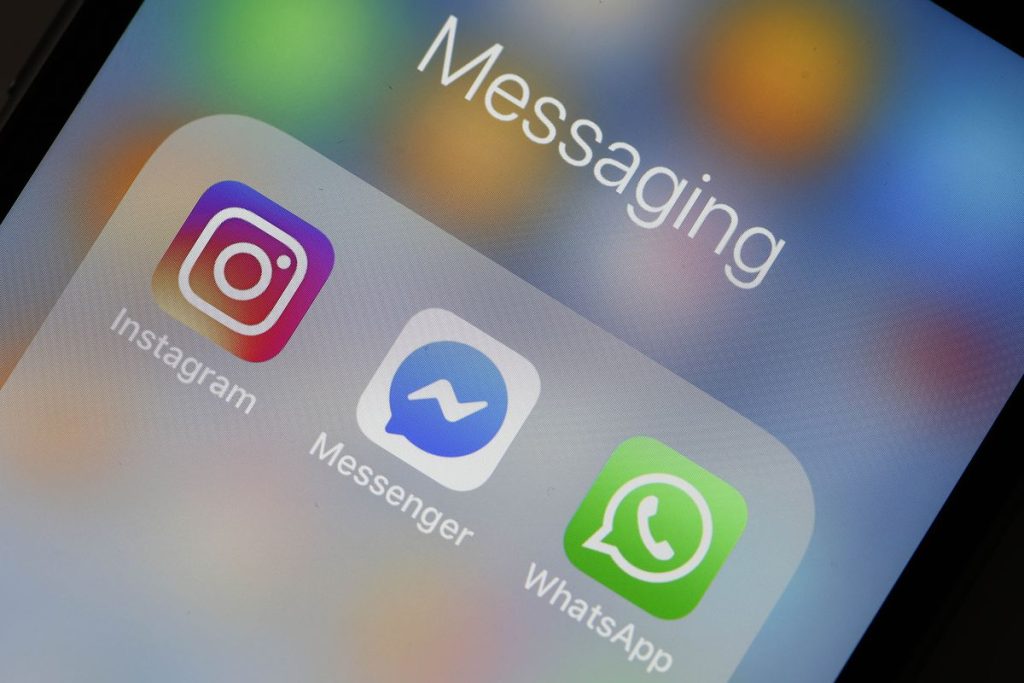 If a "server configuration change" went wrong and caused downtime for Facebook, Messenger, WhatsApp, Instagram and Oculus then it points to the possibility of these services sharing a server – a claim that we cannot verify but is very much possible.
See, at the beginning of the year, Mark Zuckerberg ordered his team to figure out a way of integrating WhatsApp, Instagram chats and Messenger to allow these platforms to communicate with each other, why? The plan is that a user of one of the platforms, can seamlessly communicate with another on another platform seamlessly, for example, a user on Messenger can easily send a message to a WhatsApp user.
At that time, we reported that the integration would not affect how the services currently operate as they will all remain standalone apps, however, the reconfiguration would happen the core level to allow them to communicate with each other.
Come to think of it, maybe the outage was not accidental at all
Our speculation is that this is exactly what Facebook's engineering team was working on before things went south. Could be that the teams from WhatsApp, Messenger and Instagram figured out a way to interconnect the apps to fulfil Mark's wishes.
Maybe as they were trying to reconfigure their individual servers and have all these apps operate from a single server, that is when the trouble started. And no, this is not a crazy thought, it is very much possible. Actually, come to think of it, maybe the outage was not accidental at all, could be it was all planned out to facilitate the work of the engineers.
The Register reports that Facebook's plan to merge their services into one could be an evil-genius method of avoiding regulatory breakup. As we speak (technically you are reading what I wrote), there is a debate going on over the rollback of Facebook's acquisition of Instagram and WhatsApp. In the recent past, Facebook has also been fined for misusing data from Instagram and WhatsApp as if it was part of Facebook's database.
Maybe, just maybe, interconnecting all Facebook-owned services is not just about privacy or user convenience, it could all be a grand plan to ensure that Facebook remains the captain of the social media industry for years to come.