Kabambes have become boring of late and that simplicity might be the reason why a lot of people like them. However, Nokia is looking to change the game. Introducing the Nokia 5710 Xpress Music. The device has amazing features and I wouldn't mind getting one for myself. Let's have a look at what the phone is all about.
Nokia 5710 Xpress Music – The Future of Kabambes is now
The Nokia 5710 was launched sometime back in July this year. Its status is still coming soon and it has a past design from the early 2000s. So far, we have only managed to see it via the released images.
What makes the 5710 Xpress Music different is that it includes a special compartment for TWS (True Wireless Stereo) earbuds. Additionally, the phone also acts as a charger for the earbuds.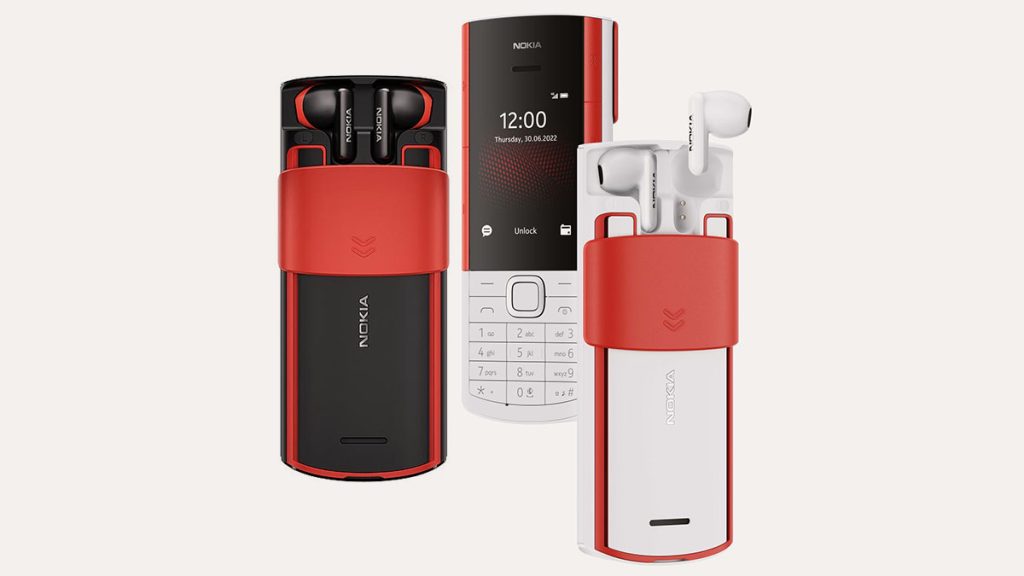 Nokia company claimed that with a full charge the TWS earbuds can support around four hours of music playback. Although there's no mention of Wi-Fi on the official website, the device has VoLTE and dual sim support.
The phone has music buttons dedicated to making playback even easier. It can also store thousands of your favourite tunes and has a Wireless FM radio for you to Listen to with the featured earbuds or play through the loudspeaker. With the bigger battery, you can use it for a longer period and charge less.
Below are its features and specifications.
Battery                         – Li-Ion 1450 mAh, removable
USB                              – MicroUSB 2.0
Main camera               – 0.3 MP
Memory                       -128MB 48MB RAM
Screen size                 -2.4 inches, 17.8 cm2
Colours                        -Black/White, Red/White
The concept is good but the size is a bit too large for my taste. The device is targeted at customers who need long-lasting battery life and a mobile device just for music. Check it out below.
As of now, the company hasn't confirmed the launch timeline, but it is soon expected to reveal its price and availability. We suspect around KES 10,000-15,000.
In my opinion, this would have been an amazing release in 2008 but oh well here we are. What do you think?