The ever-evolving state of technology has an impact on every sector of society. Even in the last decade, technology has caused profound changes, and it seems that each year brings yet another breakthrough that completely alters our way of life. One business that has flourished with the development of digital technology is the sports betting industry since it has become more accessible to individuals all over the globe.
There are a plethora of brand-new online gambling sites where you may wager on all of your favourite sporting events. While engaging in online sports betting Switzerland or elsewhere might be exciting, choosing a trustworthy bookmaker is important. Yet technology has enhanced the betting experience ranging from a fast connection and virtual reality to live streaming and artificial intelligence.
After the development of brick-and-mortar establishments, online sportsbooks do indeed begin at a certain level of technical sophistication. However, its digital analogue is progressing much further in light of recent technological developments. Let's examine some of the state-of-the-art techs and innovations that have revolutionized the virtual betting industry.
1. 5G Network
With the advent of the 5G network, latency may be reduced, and more devices can be linked simultaneously. It's great for user engagement and generates significant revenue for companies. It's a convenient way for sports fans to watch live broadcasts and wager on their mobile devices at the same time. The potential for online betting grows with each iteration of mobile networks.
Thanks to mobile networks, many functions formerly available solely on desktop computers are now available on smartphones and tablets. Currently, we are gravitating toward the age of the 5G mobile network, which will completely alter the landscape of online sports betting. As mobile network technology improves, betting on sports, especially in real-time, will become an even more seamless experience.
2. Live Streaming
Streaming games live on a sportsbook's website was never envisioned as a perk for gamblers, but technological advancements have made it a reality. With the rise of online sports betting, a need arose for real-time streaming services. This development resulted in a worldwide pattern mirrored by the growing number of people who use the internet today.
Most of these people have opted to watch their favorite sports through live streams. Live broadcasting has made several previously unavailable betting opportunities available to sports bet Switzerland patrons who love gambling on in-play events.
The possibility of clients placing bets on live games increases when the game is televised live on the bookmaker's website. Therefore, live streaming is growing in popularity among punters since they claim it is a more exciting and authentic method to wager on sporting events.
3. Virtual Reality
The advent of VR for both live sporting events and simulated games has piqued more people's interest in this facet of gambling. It has allowed betting firms to attract more people interested in technology. Now incredible visuals in virtual reality gambling make the experience seem very genuine.
The sports betting business is another gaming industry sector that heavily employs VR technology. Bettors may use a variety of strategies at the virtual betting site, which provides a full 360 degrees of immersion. Bookmakers may now provide a wide variety of virtual sports tournaments for avid participants thanks to new regulations and high-quality visuals. Players and teams may advance their training by constantly interacting with and witnessing plays in virtual reality.
4. Artificial Intelligence
The ability to track and regulate odds is one of artificial intelligence's most significant innovations to sportsbooks. Each sportsbook strives to strike a balance between luring customers and protecting their bottom lines in the event of a winning wager. With the use of AI algorithms, bookies can now evaluate odds in light of market changes, maximizing returns for customers while maintaining a healthy profit margin.
Many online bookmakers are already using AI customer care firms to manage their support centers, demonstrating that the use of AI has spread well beyond the realm of odds regulation. In their pursuit to meet the demands of every punter, bookies can now conduct more precise market research thanks to the wealth of detailed information generated by AI.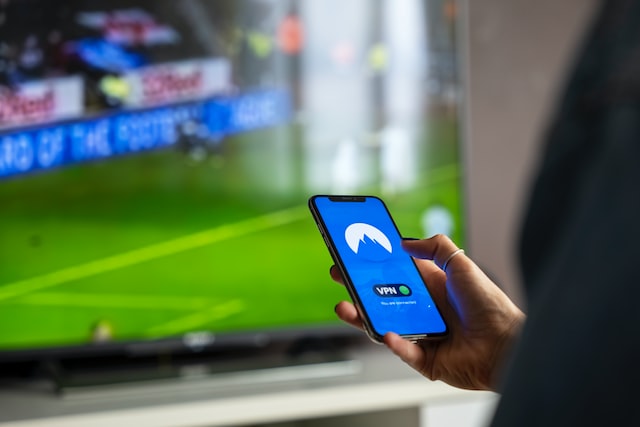 5. Blockchain Technology
Cryptocurrencies are being accepted by an increasing number of online sports betting sites. Many companies and people are using blockchain as a payment method since it is among the safest options currently available. As a result, more and more sportsbooks are beginning to accept Bitcoin and other digital assets for both deposits and withdrawals.
With blockchain technology, customers can place wagers on sporting events with more peace of mind, knowing that their money is safe and that no foul play will affect the results. In the future, when blockchain technology becomes more commonplace, anybody can verify your bet's legitimacy and the safety of the whole process.
As with other industries, the sports betting market has been revolutionized by decentralized applications made possible by blockchain technology. Many bookmakers in the industry are now creating decentralized applications on platforms like Ethereum to expand their customer base.
Final Thoughts
Thanks to recent technological developments, betting on sports online is now a thrilling and stress-free activity. The sector has been revolutionized by technology, and this trend will only accelerate in the years to come.
Cover photo by bruce mars on Unsplash
DISCLAIMER: This article is sponsored and does not substitute for professional advice or help. Any action you take upon the information presented in this article is strictly at your own risk and responsibility.