There is a lot of work that goes on around writing, apart from writing. Grammar corrections, punctuation checks, tweeting, copywriting, and a host of others that might feel overwhelming. It is important to make your work easier by using resources available online. Here is a list of some of those writing tools that will help make your communication clear and effective wherever you write.
Writing Tools to Make Your Work Easier and Better
Grammarly
Grammarly analyzes your sentences as you write and adds color-coded underlines to words and phrases where you can improve your writing. You can apply Grammarly's suggestion with a single click, or expand the suggestion to learn more about it. Grammarly uses artificial intelligence to identify and search for an appropriate replacement for the located error.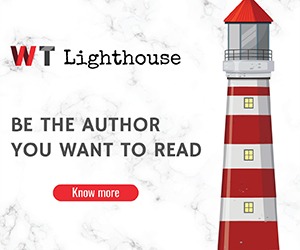 But great writing is about much more than just grammar and spelling. That's why Grammarly also helps you streamline wordy phrases and rewrite sentences that are likely to confuse readers. It also suggests word choice improvements to help keep readers engaged and helps you adjust your tone to ensure you come across the way you intend.
Copy AI
Copy AI is an AI-powered content creation platform that uses natural language processing and deep learning to help you automate your content workflow. You'll have access to deep learning capabilities that enable you to truly understand your customers' desires. It will help you with relevant messaging, creative concepts, and more.
You simply describe your product and then it will handle the rest. No more tedious and painstaking research or laborious copywriting.
Typefully
Typefully is the app for Twitter creators to write, schedule, publish, and analyze threads.
There is no mobile app or browser plug-in for Typefully—it is a web app. Log in to Typefully to sync your Twitter account. After that, you will create a thread easily.
This web app is free, with paid accounts starting at $10 per month. The paid version of the service adds features like tweet scheduling, analytics, video upload support, automatic retweeting, and more. Additionally, you can preview how your thread will look on Twitter before publishing it by adding images and links.
Hemingway
Hemingway makes your writing bold and clear. It's like a spellchecker, but for style. It makes sure that your reader will focus on your message, not your prose. The Hemingway Editor will highlight (in yellow and red) where your writing is too dense. Try removing needless words or splitting the sentence into two.