Introduction
The year 2022 is already almost behind us, and all major smartphone companies are done with their launches already. So, it's safe to say that the winter sale is the best time to purchase that iPhone you've been dreaming of since the beginning.
But which one should you go for if Apple doesn't really fit your bill? Is it best to go for Oppo, or should you try out Google's new addition to their Pixel series?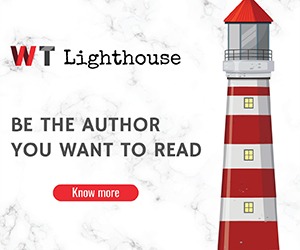 Here's what I think you should be targeting.
1: Google Pixel 7 Pro.
With its refined design, stellar triple camera, and colossal 6.7-inch screen – there's more than one thing to love about the Pixel 7 Pro.
I mean, yes, the overall outlook of the model looks pretty similar to that of the Pixel 6 Pro. But, it offers a much better in-hand experience due to its shape and size.
Besides, Google has also added a 30x zooming feature on their device – much more efficient than Pixel 6 Pro's 20X zoom.
Finally, the Pixel 7 Pro camera works and feels much simpler and more consistent than the Pixel 6 Pro. And it takes excellent photos in low-light conditions as well.
2: Samsung Galaxy S22 Ultra.
It's been a while since Samsung Galaxy S22 Ultra was released (February 2021). But it's still holding pretty well against the newer phones, like iPhone 14 Pro Max or Pixel 7 Pro.
In some cases, it works even better!
For instance, the device comes with a 6.8-inch screen with a WQHD+ panel. It's bright and pretty and can deliver lifelike images without a shed of darkness.
It's capable of playing 8K videos on top of that too. The storage of this device is massive too. You get 1 TB of pre-installed space out of the box. And the cloud service is there too.
Samsung has also decided to include its S Pen with this device, which can be used as a utilitarian tool. The battery life could have been a little better, yes. But you can really have all and everything within one phone, can you?
3: OnePlus 10 Pro.
Since the launch of 8 Pro, OnePlus's quality and efficiency have been questioned quite a lot of times. And many people didn't like what they wanted to do with the 10 Pro too.
But we think it was a decent launch from OnePlus, TBH. For instance, the battery life of this phone is excellent, and it feels like an upgrade from the 9 Pro.
The 64-MP camera of the device is nothing but excellent. 
While the telephoto lens is only 8-MP, it still does a great job clicking good pictures. We're not entirely sold on the appearance of the mobile. 
But the design is excellent and fits right into the user's hands. It also has a 65W charging brick, which can easily recharge your device within 30 minutes.
Pretty handy, right?
4: Asus ROG Phone 6 Pro.
Like any other Asus model, the ROG Phone 6 Pro focuses on the optimization of the device more than anything else. However, there are some other things to talk about here too.
To begin with, the phone is quite small and comes with an even smaller screen. Nonetheless, it still offers an excellent view and fits into the hands of almost anyone.
On the other hand, the battery performs well enough to last for a day or so. Even if you use it heavily, it can still last for more than four hours comfortably.
As far as the performance is concerned, the device doesn't stutter or get heated. Also, it can help you get tons of RAM and storage for better hardware performance.
So, there's nothing to be concerned about.
5: Vivo X80 Pro.
Since the beginning, Vivo has always focused more on offering a decent camera system than anything else. And the X80 Pro looks like the pinnacle of it. Yes, it's the priciest product of Vivo to date. However, for that, you are getting an awesome screen, a decent battery, and much much more. The overall design looks pretty gorgeous too.
However, the only issue we have with this phone is its water resistance rating. It's only IP67. That means the phone might get dumped if you drown it in water.
The Bottom Line
Whatever we have mentioned here are excellent products on their own. However, they can be a little expensive for most people living in Egypt. 
So, if you are looking for some discount on them, you can certainly use the Jumia promo codes. You'll get a massive amount of discount and all from them!
Cover photo by Andrey Matveev on Unsplash 
DISCLAIMER: This article is sponsored and does not substitute for professional advice or help. Any action you take upon the information presented in this article is strictly at your own risk and responsibility.