Education stakeholders have affirmed their commitment to the early introduction of a new coding curriculum in Kenya, meant to help young learners gain technical skills relevant to a digital economy. It is a special milestone since this is the first coding syllabus in Kenya and Africa at large.
Coding involves translating instructions for a computer from human language to a language a machine/computer can understand. Technologies that we rely on, such as smartphones, ATM cards, mobile money, Internet banking, e-learning, and telemedicine, all run on codes.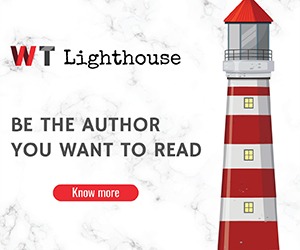 New Coding Curriculum In Kenya Gains Support From International Schools
The Kenya Association of International Schools (KAIS) in partnership with Education Technologies firm Kodris Africa and Kenya Commercial Bank today convened a Digital skills symposium. It brought together various stakeholders from the education and ICT sectors.
Kodris Africa is the only organization offering a curriculum approved by the Kenya Institute of Curriculum Development (KICD).
The event delved into the computing and coding curriculum and the importance of incorporating digital skills in primary and secondary schools. Also present were tech giants Microsoft, Google Safaricom, and Liquid Telkom among others.
In the last two decades, curriculum reforms have been driven by rapid technological and social changes. However, while we have recognized the importance of digital skills, there has been less of a focus—particularly in emerging markets—on the scale of demand for these skills, and the models that can teach them.
Why Teach Code
Speaking at the event, Kodris Africa CEO Mugumo Munene emphasized the importance of teaching learners more than just how to use computer applications.
"If you talk to experts, they will tell you that the younger you learn how to code, the better it is. In a world that is so connected, children need to learn digital skills, such as coding from an early age. The curriculum we have developed is not necessarily for one segment of schools, it is something public schools, private schools, and international schools can deploy -."
Jane Mwangi, KAIS Head of Secretariat, underscored the need to train learners on digital skills.
"If you look at more developed countries like Singapore and Japan, they have been teaching coding to their learners from the kindergarten level, but as we have also done that as international schools, we are glad that public and private schools are finally catching up. We have no option but to make coding part of our lifestyle," she said.
Jack Ngare, who is also head of Google in Africa, said the only way Kenya and Africa are going to stay on par with developed nations is by introducing coding at the elementary level of schooling.
"Coding is one of the fundamental building blocks in IT and empowering our people to understand and build some of the technological products that we consume is why we need to teach coding at zero option. Rather than just being consumers of technology, we build it as well. We were left behind by the 1st, 2nd, and 3rd industrial revolutions. Are we going to allow ourselves to be left behind by the 4th industrial revolution too?"