Sony recently announced a new member to its Fx cinema line family, the FX30.  The FX30 is now the cheapest cinema camera in the line-up. Starting at $1800, the FX30 uses the same body as its bigger brother the FX3 but with a completely different sensor. It uses a smaller 26 MP sensor in the popular super 35 formats.
Sony FX30 Camera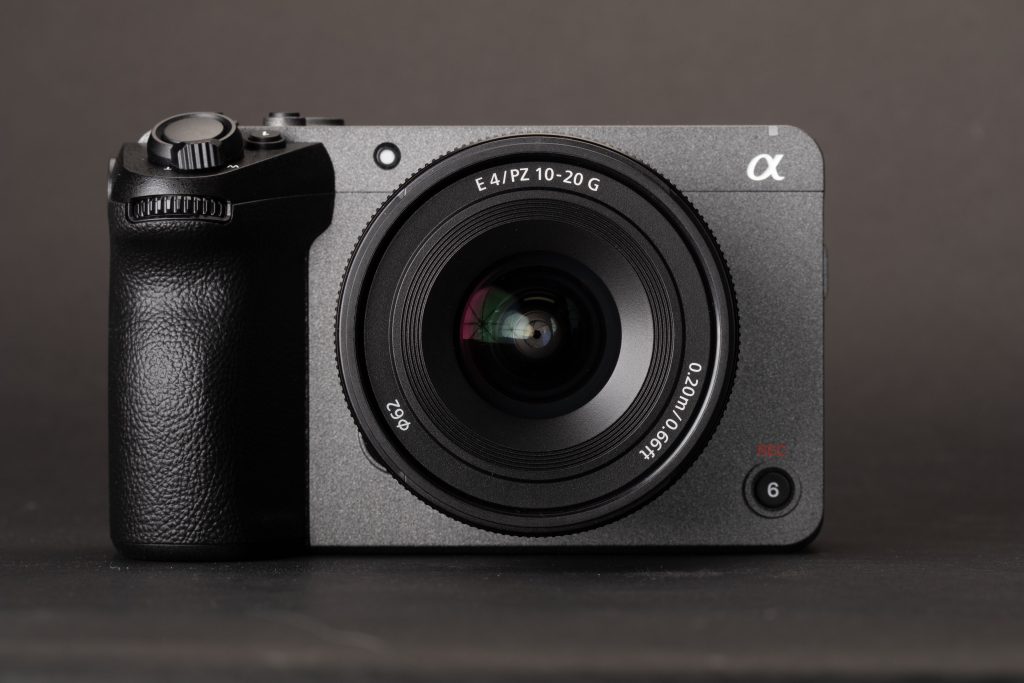 The new smaller sensor has a dual base ISO of 1800 and 2500 and also has more than 14 stops of dynamic range. The camera can shoot 4k footage up to 60fps from a 6k crop of its 6.2k wide sensor though with a slight crop. It can also record up to 120fps but with a bigger crop of up to 1.62.
The fx30 allows you to upload your custom LUTs (look-up tables) with a choice of how exactly you want to use them for preview when shooting log footage. This means you can also upload custom looks to the camera and apply them directly instead of having to apply them during editing.
Just like the Sony fx3 and the a7s iii, Sony promises that the FX30 can output 16-bit raw footage from its HDMI port. The FX30 has the same body as the fx3 meaning that all the camera cages and accessories designed for the fx3 will fit the fx30. The camera body has a selection of ¼ – 20 (tripod style) holes for mounting accessories or caging the camera up.
Options to come with the camera include an XLR adapter/top handle that comes standard with the more expensive Fx3. The top handle takes up 2 mounting holes on either side of the hot shoe to ensure everything is firmly mounted.
The camera's user interface(UI) is consistent with Sony's recent cameras but with a few bits added like a function button that brings up a customisable function menu.
Therefore if you have been trying to upgrade or switch to a cinema camera but your budget is on the lower end, then the fx30 might be the perfect camera for you.