FAST FACTS
Account Minimum: $0
Fees: Free stock and ETF trades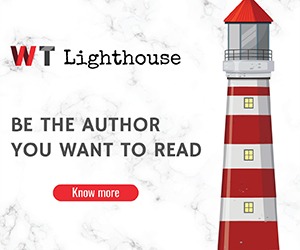 Why We Choose ARKCoin
ARKCoin is a less widely known investment platform, but it has recently become one of the top-rated low-cost online brokers. Apart from the free stock and ETF trades, ARKCoin also offers other incredible perks for different types of traders and investors. They emphasize diverse product offerings and multiple easy-to-use programs that simplify the whole process of online investing. The broker also boasts extensive investor educational resources. All those factors combine to make ARKCoin an excellent online investment platform for retail traders and institutional investors. 
Pros and Cons 
Pros 
Free stock and ETF trading 

Diverse product offerings 

Multiple intuitive trading programs 

Competitive margin interest rates 

Robust educational materials 
Cons 
The desktop version is a bit slow 

Services are not available globally 
Trading Platforms and Experience 
ARKCoin has dedicated desktop, web, and mobile trading platforms that you can use to access its services. The multiple trading programs allow you to select the most suitable venue based on your skills. The trading venues feature similar tools and functionality, making navigating them much more straightforward. However, the ARKCoin's desktop program is more robust, with sophisticated tools for advanced traders. 
ARKCoin's trading programs support all the essential trading functions, with some extras for experienced investors. The typical highlights across all the platforms include charting tools, drawing tools, watchlists, portfolio reports, screeners, price alerts, research, trading idea generators, and news. Also, you can place multiple order types, stage trades for later execution, and Livestream data in real time. 
The broker's desktop program supports advanced order types such as OCO and other sophisticated features not available on mobile and web versions. Perhaps, that is why it is sometimes a bit slow. The mobile app offers a more intuitive experience with a streamlined design that simplifies online trading for beginners and passive investors. 
What Do They Offer?
ARKCoin is a multi-asset investment platform with diverse product offerings for all types of traders and investors. Their portfolio comprises a broad range of asset classes and unique fixed income products for retail traders and institutional investors. Besides, their clients also have exclusive access to a robust network of global markets and exchanges. The following is a list of the products and assets you can trade on ARKCoin. 
Stocks 

ETFs

Options 

Forex 

Crypto

Bonds 

Commodities 
ARKCoin offers long and short stocks, multiple bonds, and all the major cryptocurrencies and currency pairs with high growth potential. Thanks to their vast network, traders and investors can access several markets and exchanges around the globe. 
Order Types 
ARKCoin supports a wide range of order types on its web and mobile platforms, with over 100 order types on the desktop. Advanced order types such as OCO allow you to use multiple variables, including time, price, and volumes. 
Costs 
ARKCoin is undoubtedly one of the most cost-effective online trading platforms. Apart from allowing you to trade stocks and ETFs for free, the broker waivers checking fees, domestic wire transfers, and inactivity fees. Besides, ARKCoin does not have an account minimum. Their free stock and ETF trading is a significant financial reprieve that would enable you to save lots of money when investing in those asset classes. Different commissions and margin interest rates apply to any other trades conducted on the platform. However, ARKCoin's costs are well below the industry average. 
Education 
ARKCoin also provides numerous client-focused educational programs for traders of all levels. Their clients can access carefully researched and organized investor education materials in diverse formats and languages. ARKCoin offers a robust library with tutorials, infographics, market reports, and professional commentaries on various investment topics. The ARKCoin trading platforms also provide enhanced research and analytical tools to help traders navigate the murky waters of online investing with fewer problems. 
Who is ARKCoin Best for?
ARKCoin has a reputation as a low-cost online trading platform that allows free stock and ETF trades. They have also eliminated most of the standard fees levied by their immediate competitors. However, ARKCoin also offers diverse investment alternatives and intuitive trading platforms. Those attributes make it an excellent investment platform for retail traders and institutional investors. Nevertheless, you may also want to compare ARKCoin to other brokers to determine if it is the best choice. 
Feature image by Eftakher Alam on Unsplash
DISCLAIMER: This article is sponsored and does not substitute for professional advice or help. Any action you take upon the information presented in this article is strictly at your own risk and responsibility.