Every day is meme day over on social media in Kenya. Whether it is a sad day, public holiday celebrations, a day to 'cancel' a celebrity, or just random banter day, Kenyans on Twitter will show up. They show up in style too-with GIFs, puns, short videos, or meme recreations that are nothing short of creativity.
Corporate company accounts have also been riding the memes wave, always looking out for the ones that will resonate with the masses. Recently, however, many have questioned the extent to which these companies can use these memes. Where do we draw the line between everyday fun and copyright infringement?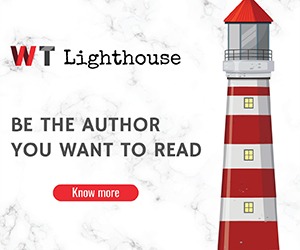 Kenya Copyight Board Offers Advisory On Memes
The Kenya Copyright Board has today released an advisory on memes and copyright law. In the communication shared through the Board's Twitter account, they have also set out to define what items they classify under memes.
"A meme is an image, video, or text used in social media for humorous or political banter and illustrative of a line of thought on a topic under discussion. A Copyright holder has the exclusive rights to copy, reproduce, make adaptation, publish and broadcast their work for a fixed period established under the Copyright Act."
The Kenya Copyright Board insists that a meme generated without the authority of the Copyright owner is an infringement on their copyright. For clarity, this is not to mean that you can not circulate or publish the memes on your own. It just means that you cannot use the memes to make money without authorization of the content owner.
Kenyans on Twitter, in fashion, reacted to this announcement with more memes.
Sees a good meme
A meme is copyrighted pic.twitter.com/zzkkZmT2q8

— Amos Mwaura (@AmohMwaura) August 5, 2022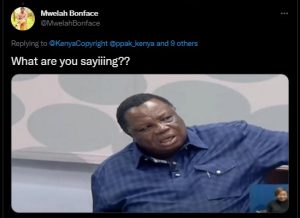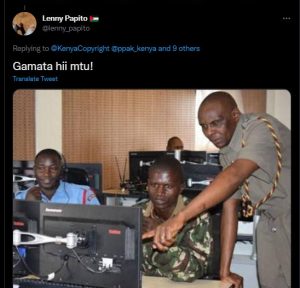 Comprehension iko low huku buana!! Watu Wana comment na hata hawajasoma hiyo kitu yote! Hivi ndo majority tuko hii Kenya, kutekwa na catchphrases aafu tunareact!! pic.twitter.com/4fwhQRIPqM

— Stormy Weather (@StormyW91362650) August 5, 2022
Check out the replies under this tweet for more of the funny reactions.