When used perfectly, a well-positioned light leak and a hint of fine film grain can make your video look stunning. On the contrary, use it badly, and it will carelessly slosh your editing. So here's how to Enhance your Video Editing Projects with Light Leaks and Film Grain
Enhance your Video Editing Projects
It works to create your very own beautiful and organic light leak. But how do you go about doing this? Before proceeding further, let's understand what a light leak is. Earlier, light leaks were considered a major flaw.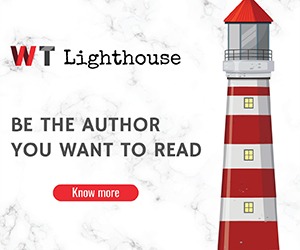 They occur when the camera is not sealed properly, with the light leaking inside and causing unplanned exposure to the image. The older generally produced such exposures showing up as patches or streaks of semi-transparent lighting in varied colors.
In these present times, light leaks are something video editors seek and use commonly in their videos and images. That's because the effect offers a surreal and vintage look. Well, speaking of light leaks. They are available for free download online. But you can even create your very own natural light leaks.
What You Need to Create Light Leaks
If you want to know how to use light leaks, it is more important to know how to create light leaks. First of all, you will need several items for creating light leaks. These include a source of light, a camera, and an object between the light entering the lens.
The Use of a Camera
You will have to use a good camera with focus control and manual exposure. Cameras with manual exposure offer users the ability to open up their aperture and achieve a shallower depth of field.
Manual focus control and shallow field depth together can help in getting good quality blurred lighting effects. Just rolling the focus with an open aperture will also offer interesting results.
Using a professional and good-quality camera with proper focus and manual exposure will allow tight image control. Nevertheless, since this is a DIY assignment, you have the freedom to use almost any camera.
Source of Light
You can use any source of light, either complex or simple, as you like. Just make sure to choose a source of light that offers a good amount of soft lighting, allowing you to move your camera relatively closer to the lighting.
There are cheap alternatives also available in the form of Chinese lanterns. You can even get the most desired effects by using a computer screen set with a solid colored background and full brightness.
You even have the option of using spotlights and flashlights. The key here is experimenting with different sources of light.
Objects for Covering the Lens
The objects used for covering the lens can greatly vary. Keep in mind; you want complete control over the amount of lighting entering the camera. Therefore, choose the objects accordingly.
For creating subtle light leaks, use objects that cover the lens completely. This will allow you to block out light completely as and when required. For a more pronounced and stronger light leak, use any semi-transparent object like a prism or any other clear object.
Steps You Must Follow to Create Your Own Light Leak
The steps you must follow for creating your own light leak are as under:
Position the Camera and Light Source
Now, there are two varied approaches you can use for creating a light leak. You can either point the camera at the source of light and cover the lens with the object chosen or point the camera at the black screen and then shoot light at the screen of the camera.
Experimenting is the key here. Feel free to experiment with both styles.
Adjust Camera Settings
Keep the aperture of the camera open until the image gets overexposed. Going for a large aperture will help you in creating a softer focus look because of the shallow depth field. Playing with the speed of the shutter will help you create varied looks. You can slow down shutter speed for overexposing images and for creating a blurred appearance.
Allow Light to Leak In
Once you are done with the two steps above, it is time for you to capture light leaks. Hold the object you have chosen for covering the lens just over the camera lens, and then press the record button. Start rolling and move the object around. This will allow light to get into the camera by way of the lens. You can use an LCD screen or monitor to see the results.
Use the Light Leak
Applying the created light leak to the final footage during the editing procedure is quite easy. You just need to overlay the light leak on the tip of the shots in your video editing tool. Transform all the black in the light leak simply by changing the blend mode of the light leak shot to screen.
However, you need to control the light getting into your camera lens properly when recording the light leaks. This is important because pure black can get fully transparent. Try cutting up the light leak shots and then test the same with different videos. These can also be used as transitions in times when light covers the whole screen.
That was all about using light leaks in video editing. Now let us understand film grain and its role in video editing.
Why Is Film Grain Important in Video Editing?
Film grain is a natural part of video editing and filmmaking. It really matters when you are doing some serious video editing. Film grain is an exclusive tool that steers the emotions of the audience.
It is one good storytelling procedure that movie makers can use if they want their content to look presentable and of the highest quality. Adding film grain to your videos will help you in presenting content in a more impactful manner.
Film grain sprinkles magic into projects, and there's no extra work you need to do to add film grain to your footage.
Conclusion
So, you can surely take your video editing project to a completely new level by the use of light leaks and film grain. If you are a media creator looking to offer production value and a good pop to your project, make sure to use video footage of light leaks and film grain.
DISCLAIMER: This article is a sponsored article and does not substitute for professional advice or help. Any action you take upon the information presented in this article is strictly at your own risk and responsibility.