Over the last few months, it has been a common thing to see politically-inspired campaigns on social media platforms trending. Even by the time of writing this article, topics like 'Nick Ruto' #AnarchistJudges, #JudiciaryRevenge, #JudicialPayback and #Justice4Sale, are just about the few that you will see trending on Twitter. This is staggering when you realise that they are just campaigns organised by people who don't even believe in them. So, why are we seeing them pop up almost every single day?
A new report released by Mozilla Foundation gives a deep dive into the shadowy world of disinformation for hire in Kenya. The startling read does not disappoint in providing insight on how malicious financers deploy troops of Twitter influencers to coordinate disinformation campaigns. This did begin in favour of the BBI (Building Bridges Initiative) amendment bill but has slowly crept into the fight for the presidential race scheduled for 2022.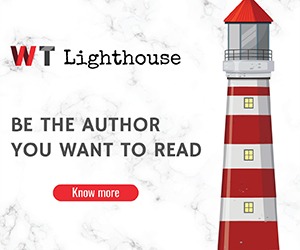 According to Mozilla, the study was carried out between May and June 2021. Various influencers, activists and journalists were interviewed discreetly providing insight into how this shady world is operated.
One interviewee revealed that these individuals are paid roughly between $10 (KES 1100) and $15 (KES 1650) to participate in three campaigns per day. Payments are made directly through the mobile money platform M-PESA.
As explained by another, the campaigns have proven to be run like well-oiled machines. This is under a complex system of WhatsApp groups that are used to organise and synchronise tweets and messaging. These groups are then used by anonymous people to send so-called influencers cash, content and detailed instructions.
Verified accounts were described in the report as the creme-de-la-creme as they are also complicit. This involves owners of these accounts renting them out to be used for these disinformation accounts. Of course, this is at a higher fee since they have much bigger followings and the tweets posted get to reach more people.
"In total, through Sprinklr, which has access to Twitter's full historical archive, we found that 23,606 tweets and retweets were released by 3,742 accounts participating in the 11 hashtags that we uncovered," reads the report. "Additionally, we were able to obtain 15,350 of these tweets using the Twint package on Github to carry out additional analysis of the content within the tweets."
It is also not surprising to see this much engagement targeted at KOT (Kenyans on Twitter), one of Africa's if not the world's loudest internet communities.
Twitter Benefits As Well
Twitter was also alleged to be profiting by simply placing adverts on disinformation campaigns. According to the report, an agency that seels Twitter adverts in Kenya offers promoted trends for $ 3,500 (about KES 384k ) per day.
Interestingly, Twitter responded to the report saying, "While we weren't able to independently confirm the tweet-for-pay activity described in your report, we could confirm the presence of at least one network of co-ordinated accounts."
Twitter's own algorithm is also one that can be blamed for amplifying these attack campaigns. 8 of the 11 campaigned that were examined were found to have reached the trending section on Twitter.
So as the topics become more, so does the platform become bigger for adverts paid for directly to Twitter.
Why is This Dangerous?
Many might see this report and wonder why it matters to them. But this growing system should be a worry to Kenyans at a time when the political sphere is getting tensed up.
It is not news to see political leaders take to stages across the country to insult each other as the election season closes in. However, it should be shocking the rate at which most of these campaigns are just used to spread false information about not just people but also ideas and policies.
By now, we all know the power that social media has currently as a source of information for many. And it only takes a couple of huge accounts to start fearmongering, a vice that could end up causing devastating results.
"Twitter could have blood on its hands for what they allowed to fester within their platform," the study warns.
Platforms like Twitter should be doing more to crack down on these campaigns that are only bound to increase in number and cause unnecessary tension as 2022 draws closer.