Upgrade your home theatre with a projector even if you have a TV. With a projector, you can get top-notch image quality, excellent colour, and impressive zoom lens quality at a fraction of the TV price. Many think that setting up a projector is harder than setting up a TV. This is not the case. It is quite easy to set it up especially with recent models of projectors.
The best thing about projectors over TVs is that they are portable. In case you would like to experience a cinematic viewing outdoors, the projector is easily moved from one place to another with minimal effort. Here is a list of projectors you should look out for to experience the best quality possible.
Anker Nebula Prizm 100
Features
Big Screen Experience: Place in virtually any room to enjoy your favourite shows to get that true big-screen experience.
Built-In Speaker: A 5W driver channels balanced audio through left and right speaker grilles.
Broad Compatibility: Connect via HDMI or USB to mirror your phone, use a TV box, or play content from a laptop.
Efficient and Reliable: 30, 000 h LED lifespan, optimized battery management system, and enhanced cooling fan deliver superior reliability.
Optoma HD28HDR
Features
Next-Generation Technology: Enjoy clear detailed 1080p images.
HDR Compatible: HDR10 technology (with 4K input) enables brighter whites and deeper black levels for an enhanced viewing experience.
High, Bright Colorful Image: Enjoy an incredible 4,000 lumens of brightness for lights-on viewing.
Fast Response Time: Enhanced Gaming Mode enables a lightning-fast response time of 16ms with a 120Hz refresh rate.
More Image Depth: Dynamic Black technology provides more depth to the image by smoothing lamp output to create high contrast.
Long Lamp Life: Enjoy up to 15,000 hours of lamp life.
Epson Projector EB-X51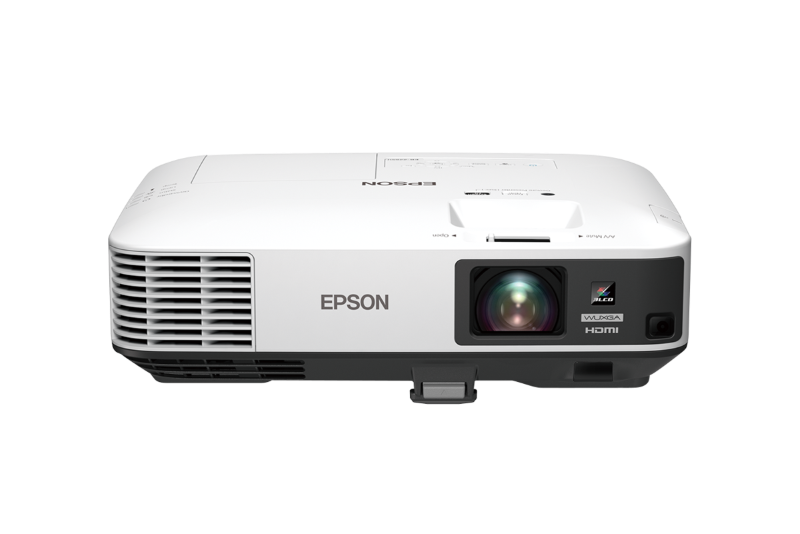 Features
Create the big screen experience: From box sets to business presentations, capture everyone's attention.
Bright even with ambient light: Equally high White and Colour Light Output of 3,800 lumens.
Affordable, high-tech equipment: Enjoy this XGA projector.
Long-lasting solution: 18 years worth of entertainment.
Portable and quick to set up: Transport with a carry case and keystone slider for easy alignment.
Lastly, if you're concerned about the prices of the projectors, check up on Black Friday or Cyber Monday for discounts on the equipment.