Many of you may perceive Facebook as the world's fastest-growing online marketplace. However, according to a survey released by a South African-based organisation, over 60 per cent of Kenyan youth do not trust both Facebook or WhatsApp deeming them the source of Fake News. 
WhatsApp and Facebook: Fake News Menace
Over 4,200 18-24-year-old African youth were polled across 14 Sub Saharan African nations. The results of their survey suggest that fake news affects their ability to stay informed.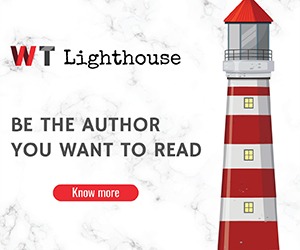 Now, according to the Ichikowitz Family Foundation indicates, 53 per cent of African youth don't trust the two platforms. Statistically speaking,
Kenya (66%)
Nigeria (56%)
South Africa (52%)
Ghana (35%)
According to the survey, false information regarding unproven remedies spread on social media channels has many referring to the 'fake news' as a 'disinfodemic'.
However, that's where the issue stems. The convenience of WhatsApp and Facebook really makes the world a better place. Information and communication are much more accessible nowadays and we can have it anywhere.
That's why 54 per cent claim social media is their main source of news. To them, broadcast television is serving as the medium for only trusted their information.
Information is all on our Smartphones
Nico De Klerk, the Foundations Director had this to say,
The foundation's  Director of Communications  Nico De Klerk in a statement said in addition to concerns from public bodies over the rampant and uncontrolled spread of misinformation regarding COVID-19, the respondents said they continue to be susceptible to the dangers of fake news, which has long been a purveyor of often hate speech and even xenophobic violence.
"These youth are already experiencing the negative impact of social media-driven 'fake news'. 25 per cent of them know someone or have personally been the victims of online bullying. 59% of the respondents report using their smartphones for three or more hours every day. Here social media is the most important app-type for 89% of them."
The report goes on to say that one in three of these youth are spending more than four hours a day online. They note that they specifically rely on social media, to read and share the news. The current 'News' apps were deemed most important by only 21% of the population surveyed.
Impact on the Youth
Ivor Ichikowitz, had this to say;
"Africa's youth are relying on social media as a top source of news. This is despite being aware that fake news is rampant and impacting their ability to stay informed. Facebook and WhatsApp are failing in their duty to protect its users and in Africa."
Social media companies have a much greater responsibility to act against fake news. Especially those spreading hate and racial discourse.
Failing in taking the required action could lead to instability, that has the potential to shake the fabric of our societies.
According to the chairman, the current Covid-19 provides a great opportunity for the purveyors of fake news.
"As we tackle the COVID-19 pandemic we must also strengthen our fight back against the disinfodemic. We must learn to be thoughtful, patient, and question the source of news and verify its validity. Make sure to do this before acting on it or sharing it." he says,