The Google Pixel 4 and 4XL were both released in "Techtober" and all the expectations were high and mighty for Google's next device.  Google teased the device, 4 months before it was launched. They set the bar high for themselves and it looks like the masses are not indifferent.
Everyone who had used or heard of another pixel device was eager to see the final product. Following releases from their competitors, Apple, Samsung and Huawei, nothing short of excellence was required of this phone. But up to date, this is not the case.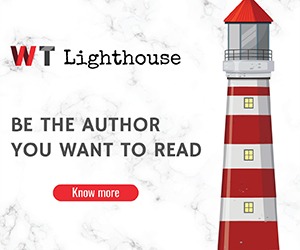 The phone starts at $799 and maxes out at $999 and with that price you'd expect high-end specs from this flagship phone but honestly, they should have done better. 
Design
The phone comes in three colours, whimsically named 'Just Black', 'Clearly White' (panda) and 'Oh So Orange'. The clearly white and oh so orange both have soft-touch matte finishes which lead me to the first problem. The black is not matte black! It has a shiny glass back and that sets it apart from the rest. I still fail to understand this but that's more of a preference than an issue.
Display
Again Google fails to follow trends and keep a large bezel and chin. In a world of bezels-less, edge to edge screen displays, Google take a risky route and keep the bezels to accommodate new sensors which we'll talk about later.
Aside from that, they boasted having a 90Hz OLED display. To save battery, Google states that the phone will shift from 90-60 whenever it is deemed appropriate. Unfortunately, this seems to be all the team. It's said to only be at 90Hz when its really bright outside or when performing higher-level taste unlike the one plus and razor phones. However, you can turn on always 90 Hz from developer options.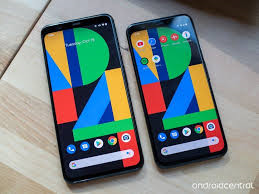 Google Pixel Camera
There is no wide-angle camera! Google is known for its single-camera brilliance and working with state of the art software to process stunning pictures. So naturally, when they said they would be adding another camera, everyone thought that the ultra-wide would be the perfect story. They decided to put a 2x telephoto camera instead. The pictures are Still fantastic and with the addition of 'night sight,' the possibilities of the camera are amazing. The ultra-wide would have just added a better dynamic to the quality of pictures.
Google also states that you have to pay for the highest quality option for your phone. If that's not enough, you can only shoot 4K up to 30fps while the iPhone allows up to 60fps. Why is this you may ask? Because there isn't enough storage on the phone.
Storage
The phone has no expandable storage and internal storage starts at 64GB and maxes out at 128 GB. 128GB! 1-2-8GB. At that flagship price range, Samsung offers 512GB with the possibility to expand it to 1TB of data. For a company as big as Google is, it's a mystery why they couldn't bump up the specs.
Face Unlock
Google removed the fingerprint sensors completely added a few new sensors to the front of the phone. These sensors make it the fastest face unlock option in the world today. Thanks to the sensors, the phone is able to detect when you're close to the phone and as you pick it up, the cameras are prepared to detect your face. As soon as you glance at it, the phone is unlocked.
Fantastic right? Here's the problem. The face unlocks could still work even when your eyes are closed. Which sounds great until it's someone else using your phone and they can unlock it even while you sleep.
Final Thoughts On The Google Pixel
We love the camera, we love the speed and we can't wait to experience and explore the gestures brought about by the new sensors. Nothing is perfect and we have to accept that but I believe they could have done just a bit better.
Google has tried out something new and it works for some but it really is a disappointment for many. Hopefully, there will be some software updates and the phone will keep getting better and better. The good thing with failing is that you have the opportunity to get back up. The only question is, will they?