Technology firm Microsoft, has hired 50 of the targeted 100 engineers at its Africa Development Centre (ADC). They plan to partner with indigenous small- and medium-sized businesses.
The ADC Centre
The development center is the first African center by Microsoft. They opened the facility in May with plans to open another in Nigeria. They have set aside Sh10 billion for the two centers in the next five years.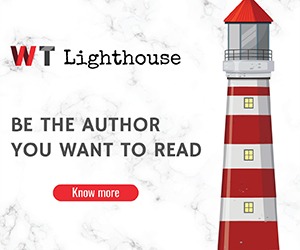 "The ADC will be unlike any other existing investment on the continent. It will help us better listen to our customers, develop locally and scale for global impact. Beyond that, it's an opportunity to engage further with partners, academia, governments and developers – driving impact in sectors important to the continent, such as FinTech, Aggrotech and Off Grid energy."
Phil Spencer, executive sponsor of the ADC and executive vice president at Microsoft.
The Hiring Process
Ex-Equity Bank's Finserve chief Jack Ngare will be the first managing director of its Nairobi research and development center. He has over 15 years in various specialties including management, telecommunications, finance and emerging technology.
"Hiring is happening and depends on the right skills. We are recruiting the best calibers to develop them and work on our products. There are roughly 50 people who have been hired, and this will be doubling in the next few months," said visiting Microsoft general manager for the Middle East and Africa (MEA) Ibrahim Youssry.

"We are building a new generation of developers who are gaining multinational expertise and international experience which will be useful to the community and Africa."
To staff the ADC, they are seeking engineering talent from across the continent. Engineers have already started working, and Microsoft intend to recruit 100 full-time engineers by the end of the year. They plan to expand to 500 across the two sites by 2023. Those interested can visit the ADC website to apply.
Microsoft ADC Projects
Microsoft is already empowering many innovations with partners like Interswitch, SunCulture and M-KOPA. Through the ADC, they intend to invest in more cutting-edge solutions suitable for Kenya, Nigeria and the rest of the world.
They are also working on a tailor-made curriculum for University students and graduates who will have access to the site.
"To build our talent pipeline, we're also partnering with local universities to create a modern intelligent edge and cloud curriculum, totally unique to Africa."
The IT giant said on Monday the computer science engineers will work on cutting-edge technology tailored for businesses in Africa at the facility opened in Nairobi in May.