The first hover test for 'Starhopper' might have been a reason to celebrate for Elon Musk and his team over at SpaceX, which might have a huge momentum starter for the second test that was meant to happen on Monday. But just after two hours of waiting for the necessary engineers to get the 'Starhopper' prototype hovering at a height of 150m, the process was unfortunately halted at around 4 am EAT (6 pm PT).
'Starhopper' is the single-engine version of the SpaceX Starship, the spacecraft that Elon plans to use in sending people to the moon and to Mars in about the next ten years or so.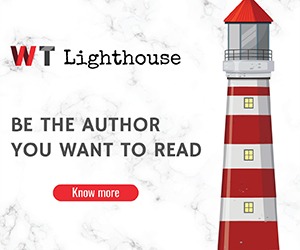 The second test might seem to be a tricky one to accomplish as it had been delayed earlier in August before being pushed back two hours yesterday only to never be, with the project's leader, Elon Musk not giving any reason why.
The test flight that was to be streamed live had the company later on writing "Standing down for today. Earliest next attempt is tomorrow, Tuesday, Aug. 27, meaning that midnight (2 pm PT) is likely the earliest we'll see Starhopper's next hop.
With the test facility being close to a residential area in Boca Chica, Texas, SpaceX had already warned the locals that a potential malfunction could unleash pressure waves strong enough to break windows in the area. Due to this possibility, they were advised to vacate all buildings and bring their pets outside during the test window to avoid the risk of flying glass.
Sheriff Deputy just hand delivered this notice to me. I guess we will be outside watching the hop. ?????@NASASpaceflight pic.twitter.com/5AJ8XZGdzd

— Mary (@BocaChicaGal) August 24, 2019
According to Musk, this will be the final test flight for the prototype, which will, later on, be converted into a test stand for the Starship's raptor engines.
After this, Musk's next move will be to hold a presentation, updating the public on the design of Starship and any changes to his plans for the biggest SpaceX rocket yet. According to him, the final Starship will have a total of six or seven engines and be paired with a new SpaceX Super Heavy rocket, creating a launch system to rival the Saturn V rocket that carried NASA astronauts to the moon.
All we can do is cross fingers and hope that the Starhopper finally hovers this time.
Update: The test that had been postponed to happen at midnight (2 pm PT) went off as planned this time with the spacecraft hovering and landing back without any hitch.
And with this, it is reasonable enough to look forward to bigger liftoffs and probably even better ones.
SpaceX's Starhopper conducts 150 meter test hop under the power of the SN6 Raptor!

THAT WAS AMAZING! pic.twitter.com/7exBqW4HeV

— Chris B – NSF (@NASASpaceflight) August 27, 2019