After 10 years of being a sweet tooth, Google has decided that it's time to leave it unhealthy ways and get into something more serious. Starting with the tenth version of Andriod, which was supposed to bear the name of a dessert starting with Q, Android will now be tagged with numerals thus, Android 10.
While announcing the new version of Android, Google explained to The Verge that their decision to switch from desserts to numerical was for inclusivity and not because getting a dessert name for Q is hard.
"Google's actual reason for switching the naming isn't that Q is hard, but rather that desserts aren't very inclusive. We have some good names, but in each and every case they leave a part of the world out. Android is a global brand, used by more people in India and Brazil than in the U.S., so going with an English word for the dessert leaves some regions out. Pie isn't always a dessert, 'lollipop' can be hard to pronounce in some regions, and 'marshmallows' aren't really a thing in a lot of places. Numbers, at least, are universal." says Sameer Samat, VP of product management for Android.
New Logo, Who Dis?
In addition to a change in naming schemes, Google also announced a new logo for Android. The change is subtle, it's a new font (kinda) and the addition of the Android robot to officially be part of the logo.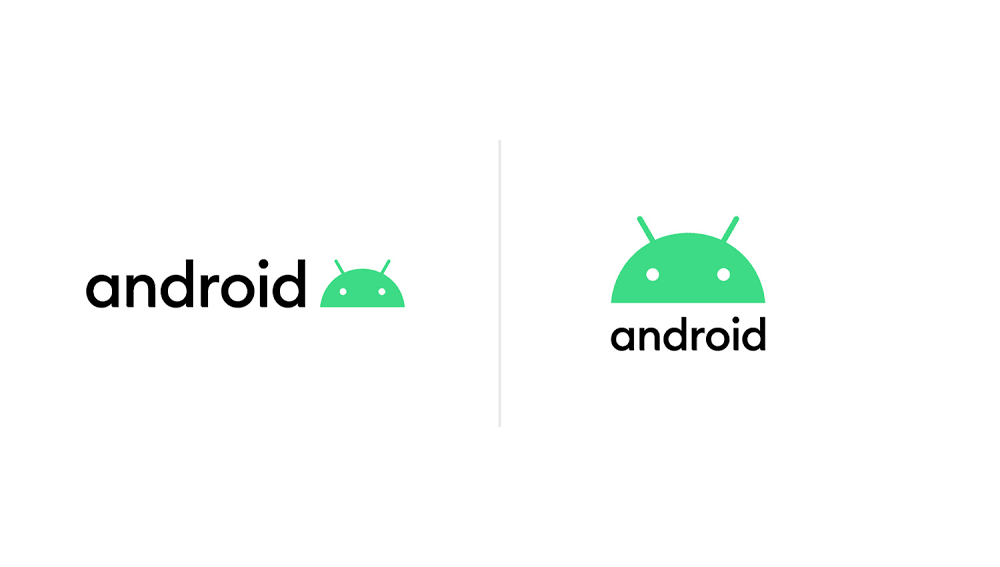 According to Google, the change was necessary to make the word (android) more "accessible and readable" but at this point, it feels like the company will just say anything to justify the changes, but we're not complaining.
Oh, the Android robot (or is it a mascot) was also tweaked a bit – you'll hardly notice but its eyes have been slightly moved down and its antennae slightly tweaked.
Anyway, the next question in mind is, when are you getting Android 10 on your device?