Safaricom proudly announced that Voice over LTE, popularly known as VoLTE (a service that enables calls to be made via a 4G network as opposed to the normal calls that are placed via 3G) was available on their network, back in June 2019.
However, since then, the telco went silent after promising to avail the service to the masses in the first week of July. Turns out, the service had a few issues that needed to be ironed out before the general public could have a taste of VoLTE.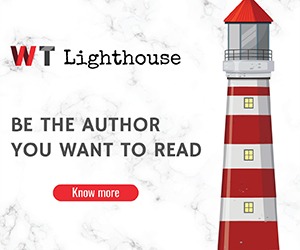 It now seems like things have been fixed as Safaricom has quietly availed a way for the public to activate VoLTE on their lines – for those willing to try out the service.
Before we get to how to activate VoLTE on Safaricom, here's a list of devices that will support the service:
Safaricom devices: Neon Ray, Neon Nova, Neon Lite, Neon Plus
Samsung Galaxy devices: A2 Core, A10, A20, A30, A50, A70, A80, S10/S10+, S10e, Note10, Note10+, Note9, S9/S9+, Note8, S7, S7 Edge, A9 (2018), A7 (2018), A8+, A6+, J8, J6+, J6, J4+, J4
Huawei devices: P30 Pro, P30, P30 Lite, P20 Pro, P20, P20 Lite, Mate 20 Pro, Mate 20, Mate 10 Pro, Mate 10, Y5 Lite, Y5 (2019), Y6 (2019), Y7(2019), Y9 (2019), Y9 Prime (2019)
Nokia devices: 1, 1 Plus, 2.1, 3.1, 3.1 Plus, 3.2, 4.1, 4.1 Plus, 4.2, 5, 5.1, 5.1 Plus, 6, 6.1, 6.1 Plus, 7 Plus, 7.1, 8, 8.1, 9 Pureview
TECNO devices: Spark 3 Pro, Camon 11, Phantom 9
iTEL devices: A32
Infinix devices: S4
Xiaomi devices: Redmi 5A, Most Xiaomi devices with MIUI 10 and above
Apple devices: iPhone 6 and newer
If your device is on the list, then you can proceed to activate VoLTE on your SIM card using the steps below:
First Enable VoLTE option from your phone's settings: Network & Internet – Mobile Network – Activate Enhanced 4G LTE Mode (or VoLTE depending on your phone)
Then Dial *100*1*4#
Select option 3 then Enable VoLTE for your SIM card
You will receive a pop-up notification that VoLTE has been enabled for your SIM
If all goes well, you should see a VoLTE icon appear, within a minute, on your status bar next to your network icon. If it takes longer than 5 minutes, put your phone on airplane mode first then reconnect the network.
Important Things To Note
Currently, only Samsung devices seem to be supporting video calls on VoLTE, which means if you call another Samsung device from your Samsung device, you'll have the option of changing your voice call to a video call.
VoLTE calls (including video calls) will not require a data connection, you will be billed with the normal tariffs for calls
VoLTE only works on the Safaricom network, in areas covered by 4G
If you encounter any issues (such as people trying to call you but your number if unreachable), try deactivating VoLTE and Reactivating again but if the issue persists, just stay without it – we earlier faced these issues with our test devices but the issue seems to be resolved.
Those who decide to try it out, kindly let us know your experience through the comments section below or on our social media platforms. For the daring, even if your device is not listed above, try it out and let us know if it works, we will then update our list to include your device model.