In its glory days and when it was a darling to many, Facebook was the best example to better describe the amazing prospects of technology and just how disruptive it was and how we were destined for great times if we had more of such innovations. However, fast-forward, the company has lurched from crisis to crisis and has become a hotbed of controversy because of its endless privacy issues.
This week, Facebook Inc. was slapped with a record $5 billion to resolve a U.S. investigation into years of privacy violations, a settlement that increases the board of directors' responsibility for protecting user data while changing little about the company's lucrative advertising business.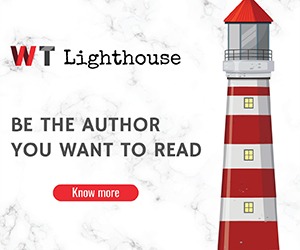 The Federal Trade Commission( FTC) announced the settlement resolving a sweeping investigation by regulators into how Facebook lost control over massive troves of personal data and mishandled its communications with users. The new development will also end Chief Executive Officer Mark Zuckerberg's final authority over privacy decisions, creating an independent privacy committee of directors on the company's board.
Prior to the fine, former FTC officials had expressed fear and more pressure to make a statement with its fine against Facebook in light of all the public attention the company's data privacy scandals have received — Indeed they have made one.
"The magnitude of the $5 billion penalty and sweeping conduct relief are unprecedented in the history of the FTC. The relief is designed not only to punish future violations but, more importantly, to change Facebook's entire privacy culture to decrease the likelihood of continued violations." said Chairman Joseph Simons in a statement.
The fine may seem like a moment of victory for the Federal Trade Commission(FTC) and a great step for regulators & congress to curb the dominance of tech companies but the celebrations shouldn't be long-lived. The $5 billion fine is nearly 30 times what the FTC has ever collected ($168 million, which was levied on Dish Network (DISH) in 2017) — making it the largest fine in FTC history.
However, while the fine is the largest ever imposed by the FTC for a privacy violation, it has not yet satisfied Congress who continue to call for more regulations and tougher measures.
"When companies can violate the law, pay big penalties, and still turn a profit while keeping their business model intact, enforcement agencies cannot claim victory," Rohit Chopra, an American consumer advocate and a Commissioner on the Federal Trade Commission noted.
Facebook Continues To Have The Last Laugh
Remember when Mark Zuckerberg spent two days last year before congress trying to explain the circumstances under which user's data was compromised in the Cambridge Analytica saga and also explain what Facebook does, It was also learnt that their (Congress) technical expertise leaves much to be desired. And Yes! It further revealed that Congress doesn't understand Facebook well enough To regulate it. One would ask, how can Congress hold Zuckerberg accountable if they don't understand how Facebook works?
Mr Zuckerberg has "unchecked power" and influence "far beyond that of anyone else in the private sector or in government." — Facebook co-founder Chris Hughes
If it's Congress that is supposed to regulate these mighty companies from causing 'harm', and having their leeway, then how do they expect to tame them when they have no idea how they operate or what they do and why would they ( Facebook and other tech giants) be scared to operate with 'impunity'?. Pundits also affirm that ignorance (of the regulators) might be at least a bit due to the fact that legislators haven't yet done much to regulate the tech industry.
Although the General Data Protection Regulation (GDPR) came into effect across the European Union, changing the way companies around the world collect and handle personal data, there is a long way to go.
A few months ago, Facebook co-founder Chris Hughes made a call for the company to be broken up. Mr Hughes noted that Mr Zuckerberg has "unchecked power" and influence "far beyond that of anyone else in the private sector or in government."
Money is not Facebook's Problem
Facebook has continued to find themselves entangled in a series of controversies and crises over data privacy but this has not deterred the tech giant from being a formidable force in the tech space.
The $5 billion fine is a pinch that Facebook won't probably feel owing to the fact that it's still only about a month's worth of its revenue. In other words, Facebook makes a lot more in just a month than what they will have to pay to the FTC (and remember this is the largest ever imposed by the FTC for a privacy violation).
Facebook made more than $40 billion in revenue in 2017, approximately 89 percent of which came from digital advertisements. The company announced second-quarter earnings on July 25, 2018, reporting $13.2 billion in revenue. Facebook's scandals also didn't scare away advertisers or users either according to CNET.
The company posted a better-than-expected $15.08 billion in sales, a 26 percent increase from a year earlier in the first quarter and reported the number of users who logged on every month increased by 8%, to 2.38 billion. The company said that performance would have generated $1.89 in earnings per share if it hadn't had to set aside $3 billion to cover expenses for possible fines.
"Advertisers continue to be stuck on Facebook, despite its many challenges. What they care most about is its vast user base and its targeting capabilities, and both are continuing to provide strong performance for them." — Debra Aho Williamson, principal analyst at eMarketer.
Experts also report that the shares of the four biggest tech stocks by market value — Apple Inc. (AAPL), Amazon.com Inc. (AMZN), Alphabet Inc. (GOOGL) and Facebook Inc. (FB) — may keep rising long term despite U.S. government antitrust investigations, as investors instead focus on strong fundamentals, according to investors and analysts cited by Bloomberg and other sources. This is evident when Facebook's confirmation of a massive fine, which had been rumoured in recent months, didn't appear to unnerve investors, though. Shares of Facebook rose as much as 10% in after-hours trading following the news.
For a company that is performing tremendously well financially, it makes it hard for congress to regulate it. Facebook's giant valuations also make it easily buy out the competition and continue growing its wings of dominance, a thing Chris Hughes warned about.
Facebook will certainly continue being on an entirely different level than any other social media company on the planet and will continue growing stronger alongside the likes of Google and Apple. With a burgeoning Ad revenue and at more than 1.2 billion daily users, roughly 16 percent of the world's population logs on to the site at some point every day — astonishing given that China censors it. This gives them the might and confidence to continue acting the way they do.